WIDEWAIL ENGAGE: ONLINE REVIEW MANAGEMENT SERVICES
Reliable and timely managed review response for local business
Reviews are constantly changing - defining and redefining your reputation daily. Our team monitors and responds quickly to customer engagements across your most powerful review sites - optimizing responses with brand keywords and alerting you when you need to jump into the conversation. You can trust Widewail to stay on top of your online review management so you can direct valuable in-house marketing efforts appropriately.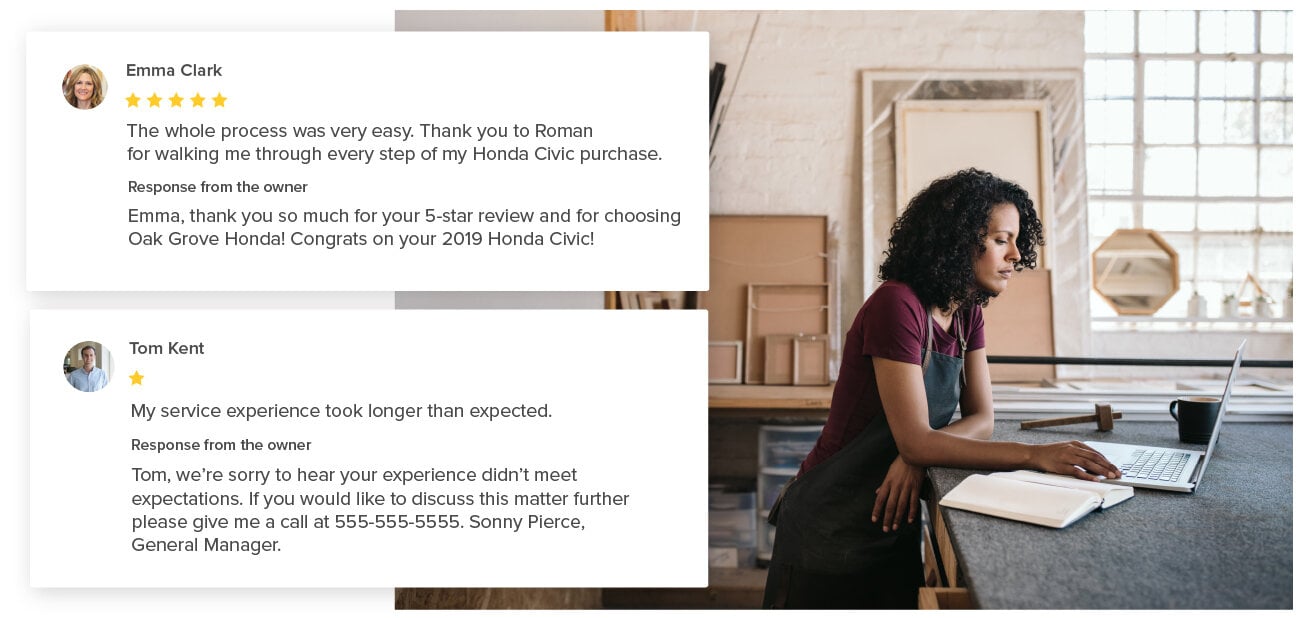 In 2020, review signals (volume, frequency, quality, response) are the #2 local search ranking factor
Moz, The State of Local SEO Industry Report 2020
PRODUCT AND SERVICE KEYWORDS
We optimize responses for brand impact
Our keyword-rich approach makes us an industry leader. Each positive response tastefully incorporates keywords such as business name and product offerings. In other words, our responses read well while also providing Google with the information it needs to assess your business.
MULTI-SITE MONITORING VIA TECHNOLOGY PLATFORM
Never miss a review
The Widewail platform is designed to monitor and aggregate all of the digital interactions around your business, helping you to stay connected with your customers in real-time. Custom built, it arms our team with the tools needed to efficiently and effectively manage these engagements with your customers and prospects.
Businesses who respond consistently get
12% more reviews
Harvard Business Review
NEGATIVE REVIEW MANAGEMENT
Upset customers deserve your direct management
Engage is a managed service, working in lock-step with your team. We send positive responses out immediately, but for less-than-satisfied customers we require your help to provide thoughtful responses, in context with an upset customer's visit. When a negative review is posted we will alert the appropriate people at your business via email and text with a suggested response plan. Our process ensures sensitive cases are handled in a timely manner with benchmark professionalism.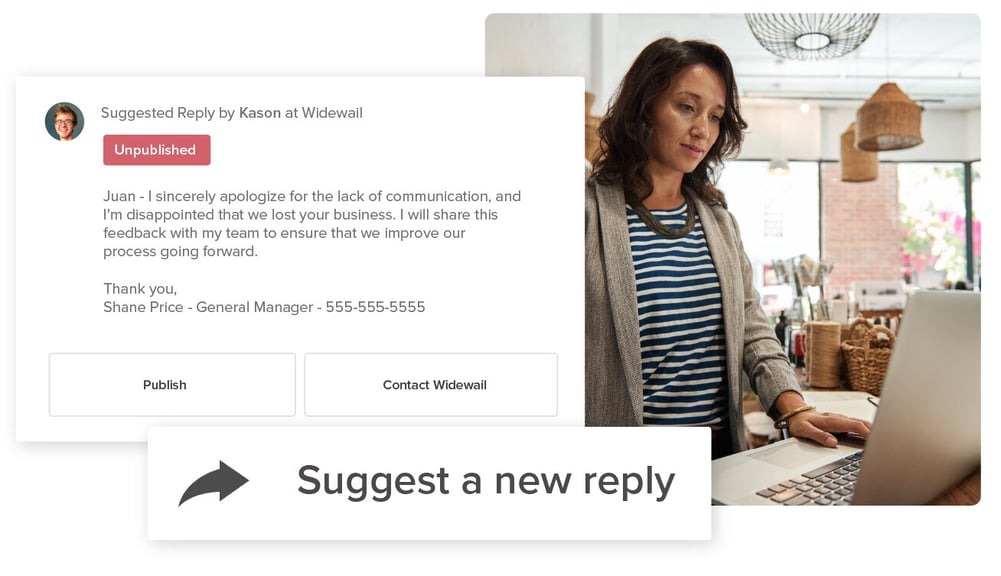 Learn Review Response From Real-World Examples
The smart local marketer's guide to responding to Google reviews.
RESPONSE TIME
100% response rate to all of your reviews in 24 hours, often within minutes
In most cases, our team will author responses to all of your reviews the same business day as posted. Positive review responses are sent out immediately, while suggested responses to negative reviews are sent to your team for review and approval. When dealing with negative reviews, a fast response from your business or our Facebook and Google review management service will give you the highest probability of problem resolution.
Among consumers that read reviews, 97% read businesses responses to reviews.
Brightlocal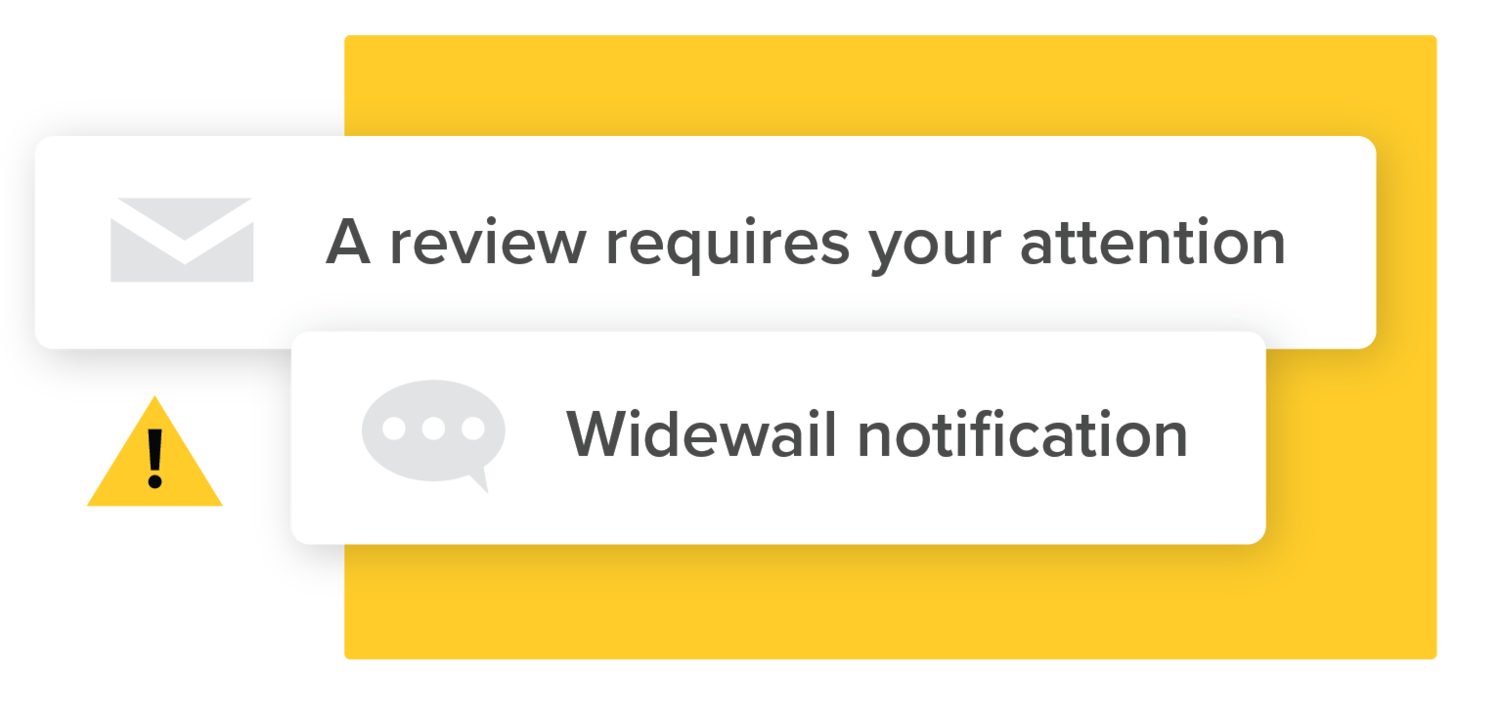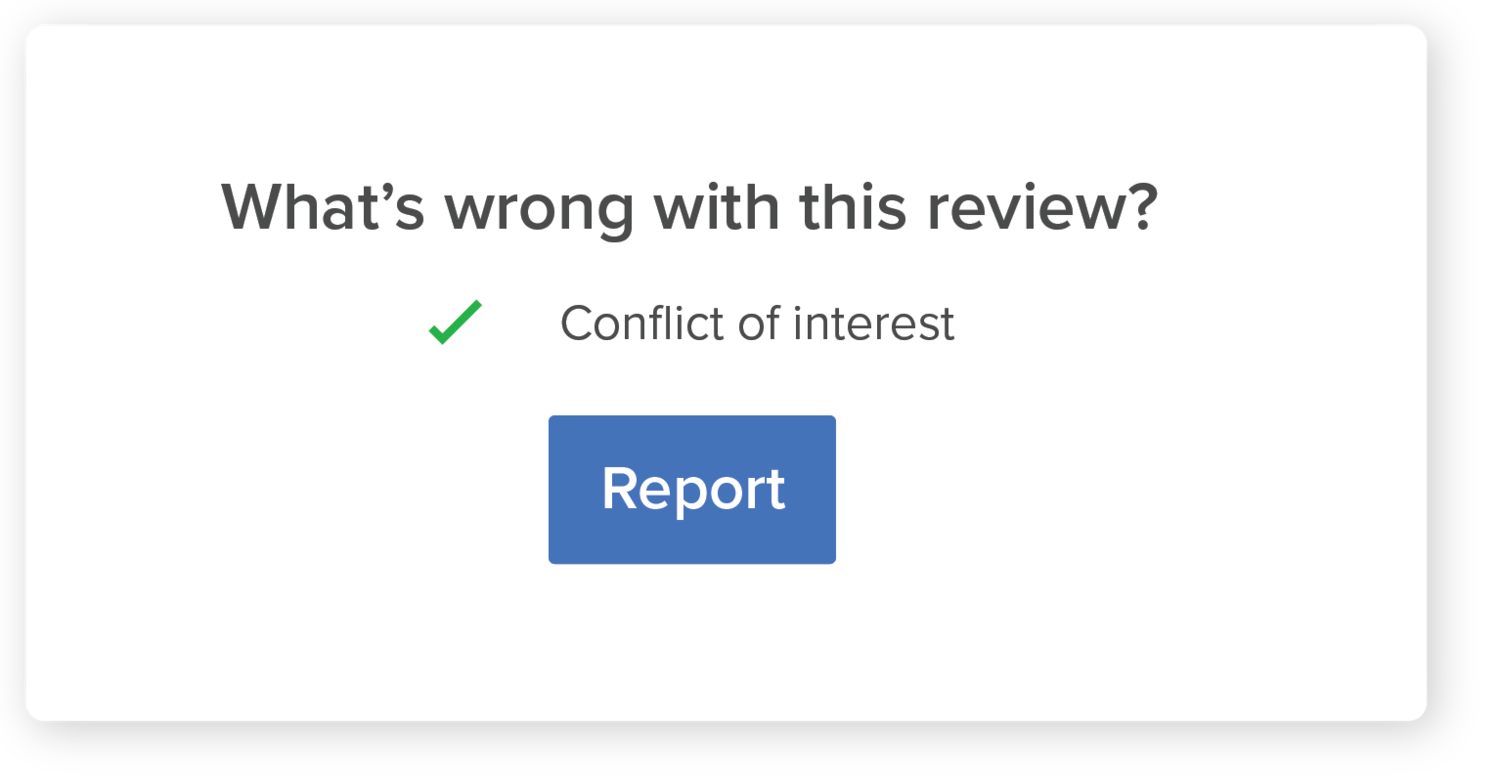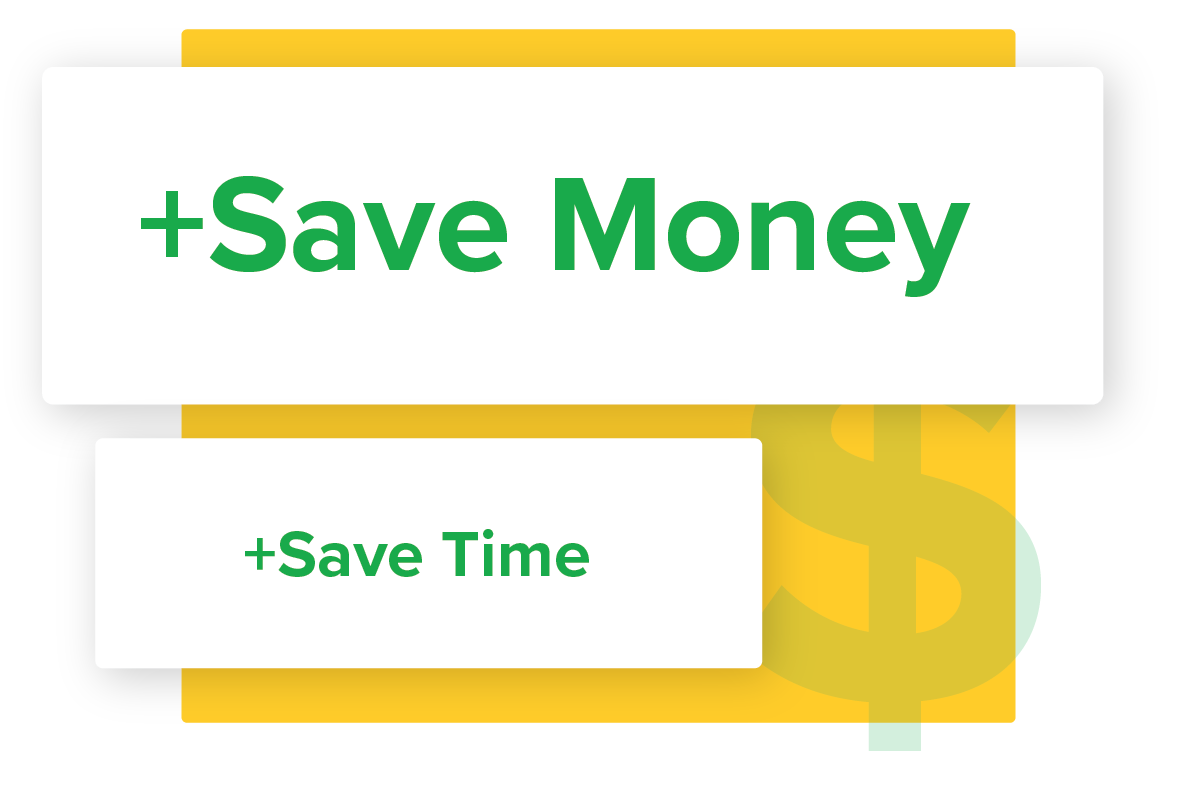 SMS NOTIFICATION
You're on the move. All-day, every day.
We will alert you via SMS when time-sensitive communications need your review and approval. Quickly navigate to the review and one-click-publish the suggested response.
SPAM & SLANDER PROTECTION
We've got your back
Widewail identifies reviews with spam, slander, and other violations. We will notify you and report the reviews through the appropriate channels on your behalf.
COST-EFFECTIVE
Save money, maximize time
Widewail is more affordable than standing up a program internally. We have the tools and expertise to provide your business with quality customer engagement right away. No training. No software installs. No turnover.
REPORTING
Insights only Widewail can give
All of your interactions from across the web in one dashboard. Track your ratings over specific time periods to understand your evolving reputation. With the ability to see individual department performance, you'll be able to identify operational issues in near real-time.

Designed to work together
Widewail online review generation and management solutions are built to work together, delivering seamless customer experience.
Invite
Automatic Review Generation Software
Boost your review volume and search ranking by automatically requesting reviews from customers.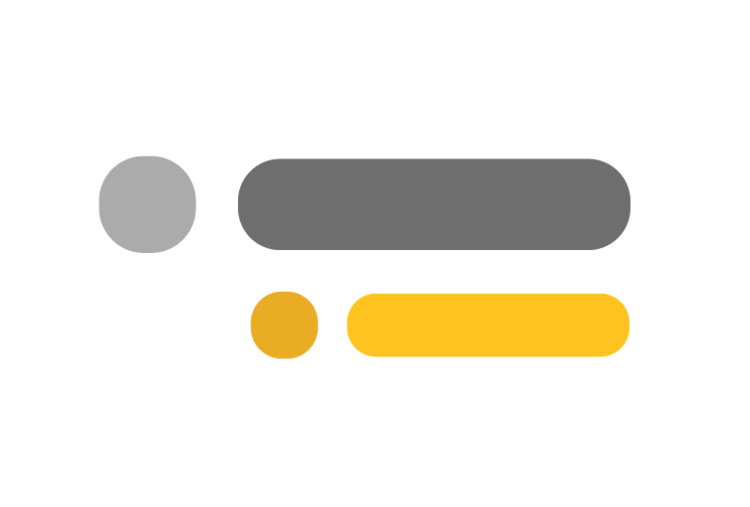 Engage Plus
Social Media Engagement Management Services
Thoughtful and timely responses by the Widewail response team to all of your social interactions on Facebook, Instagram, and Google My Business Q&A
FAQs
Does the Widewail team actually write responses to all our reviews, or do you provide a software solution that my team can use to respond?
The Widewail team writes responses to every review your business receives, the same business day. Your team will be involved in consultation regarding negative reviews. Our goal is to author well-written, contextual, and branded responses only a real person can provide.
What about a negative review, shouldn't my team be involved with managing unhappy customers?
We agree, and have designed a Google review management process to efficiently get feedback from the business on negative review responses. Each time a customer writes a negative review the Widewail response team will write a suggested response and submit it to specified members of your team for approval. You or your team will be notified via text and email, directing you to the review and suggested response in Widewail. The response looks good? Hit "Publish" and it will go live immediately. If you are able to provide further context around the customer's visit, you can send feedback to the Widewail team easily. We will incorporate your feedback and send back an updated reply.
What if I would like to be more involved?
Our process is flexible and can be customized to whatever works best for you and your team.
Put Widewail to work for your business
Enjoy month-to-month terms. Get started at a pace that works for you.