Powerful Review Management Software and Services
Tools and services to engage with your customers and grow your business
"Widewail, with its thoughtful approach to engagement management and unique focus on conversational SEO,
is the best choice

to provide Lexus guests with personalized, impactful online experiences."

David Telfer, National Manager of Digital Marketing, Lexus
Discover the right solutions for your marketing objectives
We make it easy for you to show the world what makes your business unique.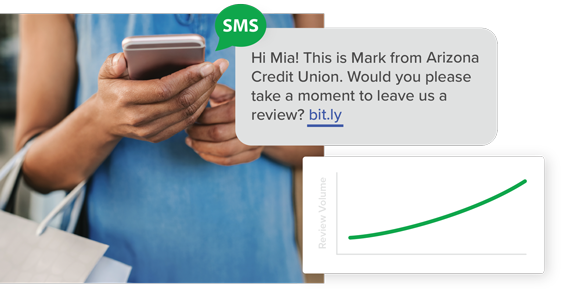 INVITE
Easy marketing wins. Level-up your SEO by increasing review volume.
Generating review volume is the best place to start your review marketing efforts. With Widewail Invite, it's easy to get more Google reviews. We integrate with your system of record and automatically send review invites to your customers. Customize your review invitation experience, and then let Widewail work its magic in the background.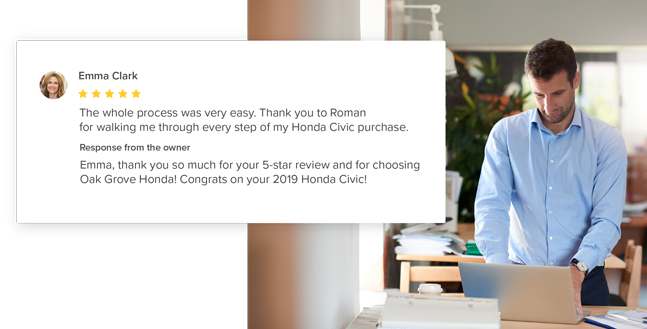 ENGAGE
Retention-boosting responses. They're that good.
Your customers are world-class bot detectors. That's why our response team takes the time to craft a personal message to each of your customers. Surface your business with our Google review service and keep your customers coming back with Widewail Engage online review management.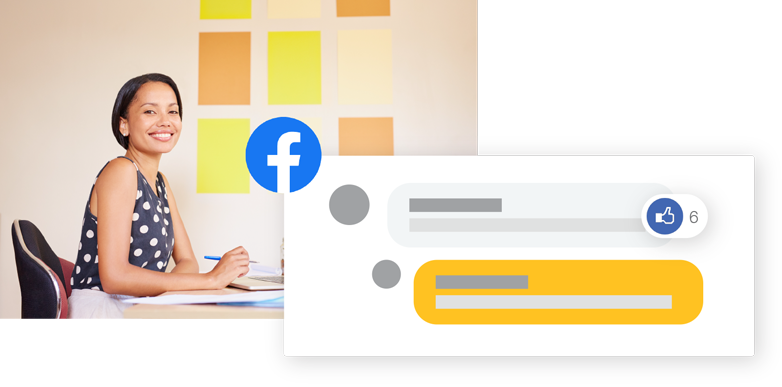 ENGAGE PLUS
Engagement doesn't end with reviews. We apply our time-tested techniques to your social channels.
Expand your engagement strategy to Facebook, Instagram, and Google My Business Q&A.
The Widewail Engagement Ecosystem
Review generation, review management, and social media management work together to deliver a seamless experience that just works. When combined, Widewail's products and services are your behind-the-scenes online reputation management engine that grows your business.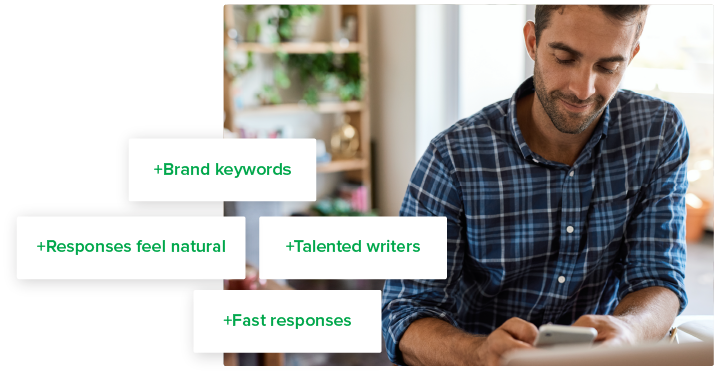 Our Approach
Reviews are a leading SEO strategy. Software alone can't do the job right. Proper tone informs our approach. Real people. No templates.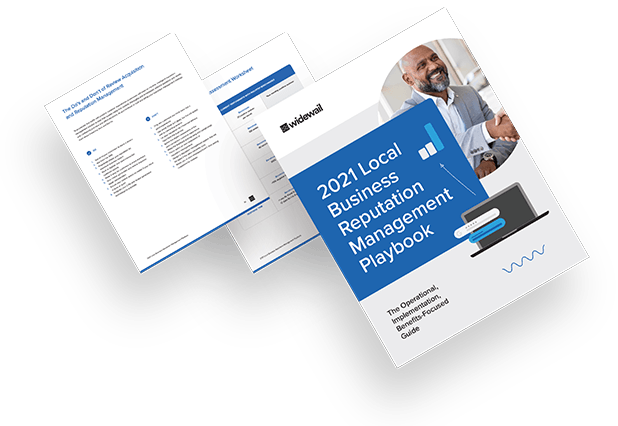 PLAYBOOK
2021 Local Business Reputation Management Playbook
Insider strategies to help you generate more high-quality reviews and boost your online reputation. The operational, implementation, benefits-focused guide.
Redefine your reputation, fast.
Take back control of your local business's online narrative. Schedule a demo today for an in-depth tour of the Widewail platform.