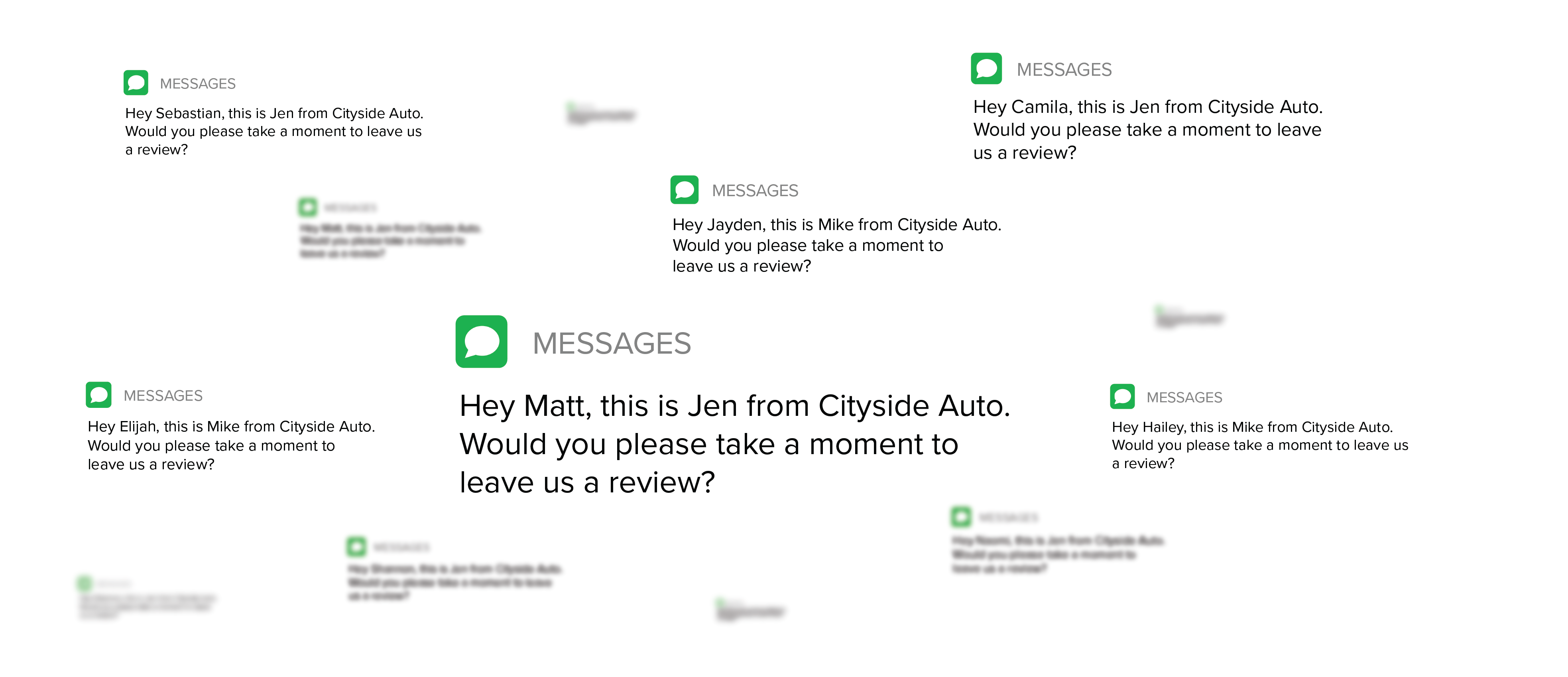 One question on every business owner's mind is how to best reach their customers. Mailers, social media posts, email campaigns, radio advertisements, and live chat boxes are all accepted modes of communicative.
But what about texting? It seems good in theory, but won't will it annoy them?
Various studies suggest you should be texting your customers, and they will not only be ok with it - they prefer it.
I will talk more about the question of annoyance later on, but first, how does texting compare to email?
Text messages have a higher click through rate than email, meaning that customers are more likely to visit your website and follow through with a purchase if they are contacted by SMS. If you're hoping to get a response to your message there is further good news: people are eight times more likely to answer a text than an email.
Perhaps the most convincing fact of all is from a study by Avochato. They found that "a majority (85 percent) of respondents keep their phones within arms reach a majority of the time."
I mean, today, this is table stakes. When was the last time you left the house without your phone?
Another thing to consider is that people are doing most of their shopping on their phone. In 2019, nearly 40% of Black Friday purchases were made on a cell phone.
Overall, 63% of retail traffic is driven by mobile - and this number is only rising. Consumers are already comfortable browsing for and purchasing products on their phones, so it makes sense for them to communicate with businesses in the same space.
Take a look at your competitors. Are they using text? This could be a competitive advantage.
Currently, only 20 percent of businesses use texting to communicate with their clients. On top of that, the 2020 Mobile Consumer Engagement Study found that 40% of consumers had 50 unread emails in their inbox, while only 4% said they had 50 or more unread mobile messages.
Email campaigns are valuable in their own right, but you should think about your email strategy differently than a text strategy. Email is better for the spread of information at scale. Text is best used when communicating information that is specifically relevant to a particular customer.
Let's dig in deeper - will texting my customers annoy them?
A report by EX Texting found that "69 percent of consumers across all age groups would like to be able to contact a business via text, and 54 percent are frustrated when they are unable to do so."
Further, 83 percent of those surveyed would like to be reminded about appointments over text. Appointment reminders are a great example of information that is specifically relevant to a particular customer.
Another study by Yotpo found that "51 percent of consumers would allow for their favored brands to send them text messages." Finally, a survey by ZipWhip found that "four out of five consumers said that they wished that businesses would text them more."
We could go on, but you probably get the point.
Keep in mind that certain protocols must be followed when considering SMS engagement. The Telephone Consumer Protection Act (TCPA) prevents consumers from being bombarded by unwanted phone calls and text messages, and violators of this act have faced serious consequences in the past.
While this policy needs to be taken seriously, it shouldn't prevent you from ever using mobile messages to reach customers. Obtaining explicit, written consent before sending texts to clients is the key to protecting your business. Read more here.
Here at Widewail, we are 100% in on using SMS to ask your customers for reviews. It's convenient for your customers and converts higher than any other method.
We call our text-based review request product Invite.
If you are contemplating implementing a review generation strategy, I like this article to learn more about how reviews impact search rank.
Happy texting.