Best Consumer Business Review Websites in Your Industry
This is the ultimate guide to Consumer Business Review Websites.
In this guide we'll show you the top 19 review websites, what type of businesses they are best for, and some unique features about each.
Let's get started.
Did you know that more than half of business-goers visit an establishment within 48 hours of an online search?
According to BrightLocal, 70% of people read multiple reviews before choosing a business and only 53% consider patronizing a business with less than 4 stars. Clearly, online reviews have an influence on where people choose to shop.
It doesn't matter if you own a small artisan coffee shop that relies on local foot traffic or a high-end spa that primarily gains customers from referrals. Local businesses of all types will benefit from having an active presence on more than one review website.
In this guide, we provide a comprehensive view of the top review websites, the characteristics of their user bases, and the different features and rating scales offered by each.
Jump ahead:
Google Business Profile - A must for every local business
Yelp - Great for organic local search
Facebook - #1 social network
Angie's List - The home of home services. Membership required?
Better Business Bureau (BBB) - A place for business owners to build trust and credibility
CitySearch - Great for entertainment and hospitality businesses reliant on tourism
Judy's Book - Users can add you to their "books" which will help your business
Merchant Circle - Be found based on price
Superpages - Directory for anybody and everything
Manta - For "mom and pop" shops
Foursquare - Ideal if you rely on foot traffic
TripAdvisor - Your customers travel to you
Zomato - Restaurants, listen up
Trustpilot - One-stop-shop for reviews, free for both sides
PlanetRate - If your customers are looking for specific features
DealerRater - Biggest auto-specific review site
Cars.com - Popular shopping site for all dealers
CarGurus - Value-forward shopping site for dealers in US, Canada, and UK
Edmunds - Editorial powerhouse with some shopping activity
Google Business Profile (GBP)
A must for every local business
According to HubSpot, there are 70,000 Google searches every second. This equates to about 5.8 billion searches per day, making Google the most widely used search engine. An active GBP page is crucial for local business owners to increase their web traffic and engage with customers online.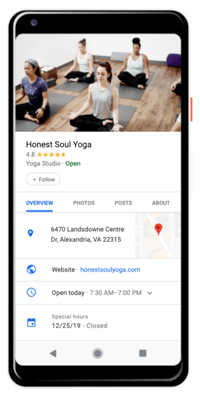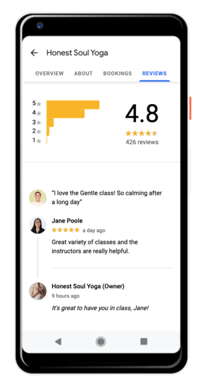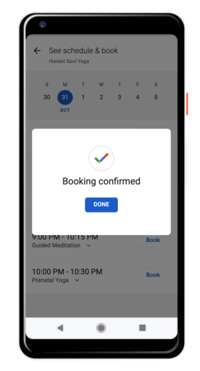 While Google Business Profile offers many helpful tools for business owners to market themselves online, such as appointment booking and social posts, their review service is the stand out.
Google uses a five-star rating system, with one star being the lowest possible score. Every business's average rating is readily displayed on their page next to the total number of reviews they've received.

Reviews have a maximum character amount of 4,000 and no minimum character requirement, meaning that many Google reviews contain no commentary at all. Reviewers have the option to edit their review, so if their experience was improved after the fact they can update their rating to reflect that.
Google has a detailed content policy and reviews are monitored to ensure that illicit content and spam are removed. In addition, Google uses commonly used keywords to organize reviews. For example, if you search "BMW of Ramsey," the keywords that pop up include finance, lease, and professional. Researchers can then click these terms to see reviews relevant to their needs.
Google offers a variety of tools to help local businesses gain online traction. For a complete, comprehensive guide to your GBP page, please refer here.
Yelp
Great for local organic search
Yelp is one of the most well-known online directories, with 184 million reviews across their platform. In fact, some search engines such as Bing and Yahoo have eliminated their own review feature and integrated Yelp reviews into their platforms.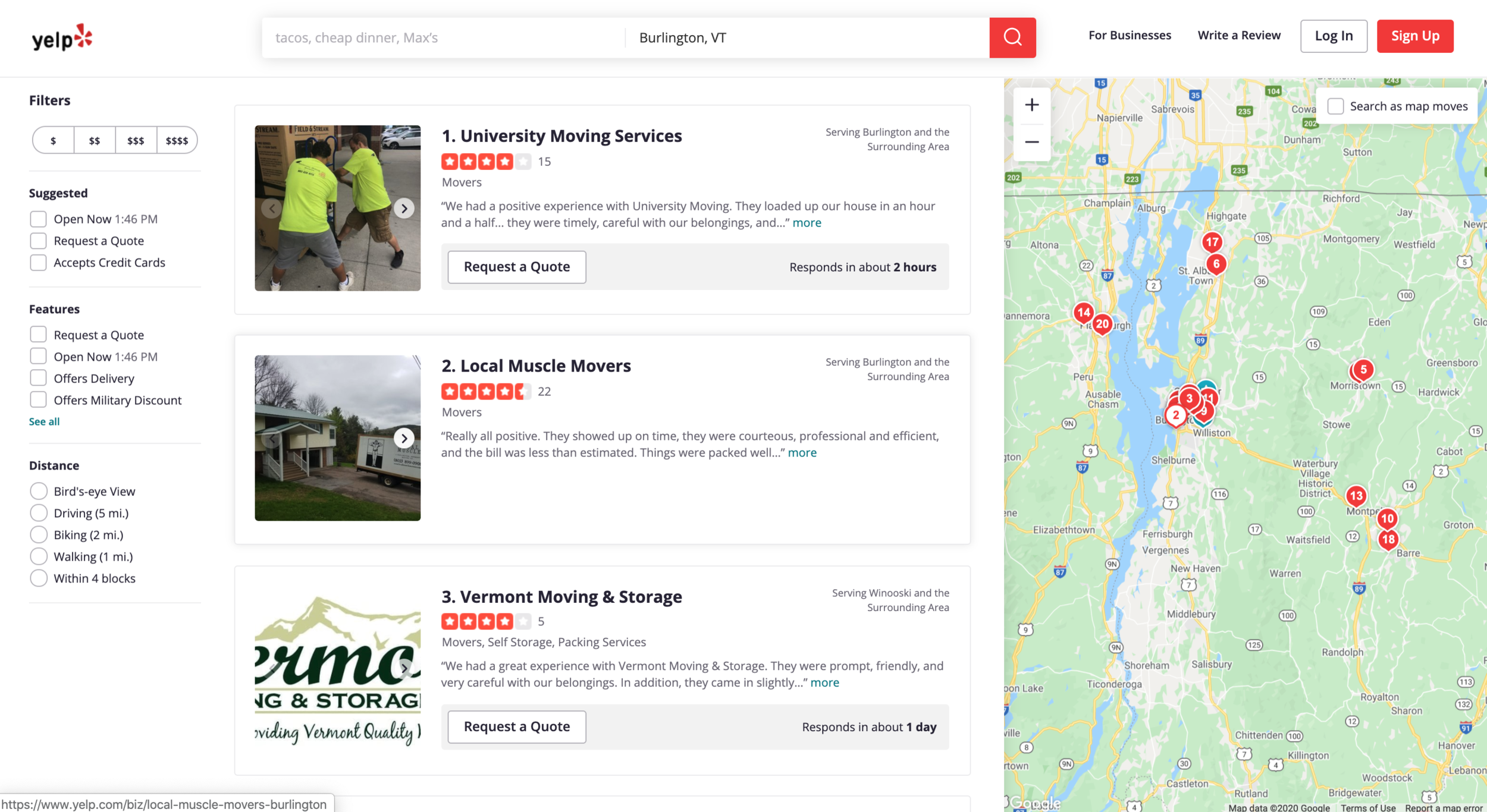 Users can choose to view reviews in different ways, like by highest rating or through the unique "Yelp Sort" feature, which lists reviews by specific quality factors such as relevancy and distance. In order to leave a review, users must set up a Yelp account, which they can do for free. There is no character minimum for Yelp reviews, but the max is 5,000 characters. Users are given a 30-day period during which they can update an old review. Yelp has strict policies in place to ensure reviews are authentic and accurately reflect the customer's experience, and anyone has the ability to report reviews they believe violate these policies.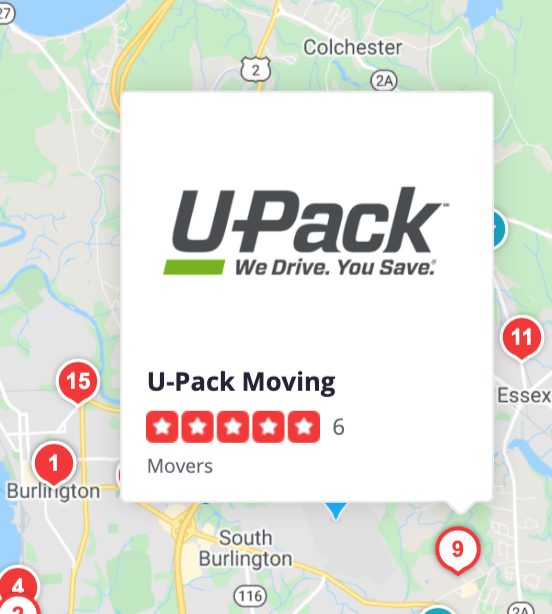 Business owners can also create free Yelp accounts and update their profiles with contact information, business details, and photos. They can choose to respond to both positive and negative reviews publicly, or handle disputes over private messaging. Yelp's reporting feature displays data such as number of reviews received per month and what users do after visiting the page, like visiting the business's website.
If you own a business that requires reservations and appointments, Yelp offers a booking option which can be integrated into your Yelp page, making it simpler for customers who want to visit you. There are also paid options for businesses who want to go the extra mile in establishing their online presence. Advertising campaigns help boost listings to the top of search results, although they are clearly marked as "Sponsored Results."
Yelp provides a number of video clips designed to help business owners utilize the platform in its entirety. For example, here is a video of a business owner explaining how to respond to Yelp reviews. Here is another that teaches business owners how to update their profile. These resources may benefit business owners hoping to get the most out of their Yelp page.
Facebook
#1 social network.
Facebook has 2.5 billion active monthly users, making it one of the most popular social media sites. While initially designed as a social networking site, Facebook has gained popularity among businesses as well. It provides a ton of potential for direct customer feedback and engagement through recommendations, posts, comments, and ads. Business owners can create free pages specific to their business.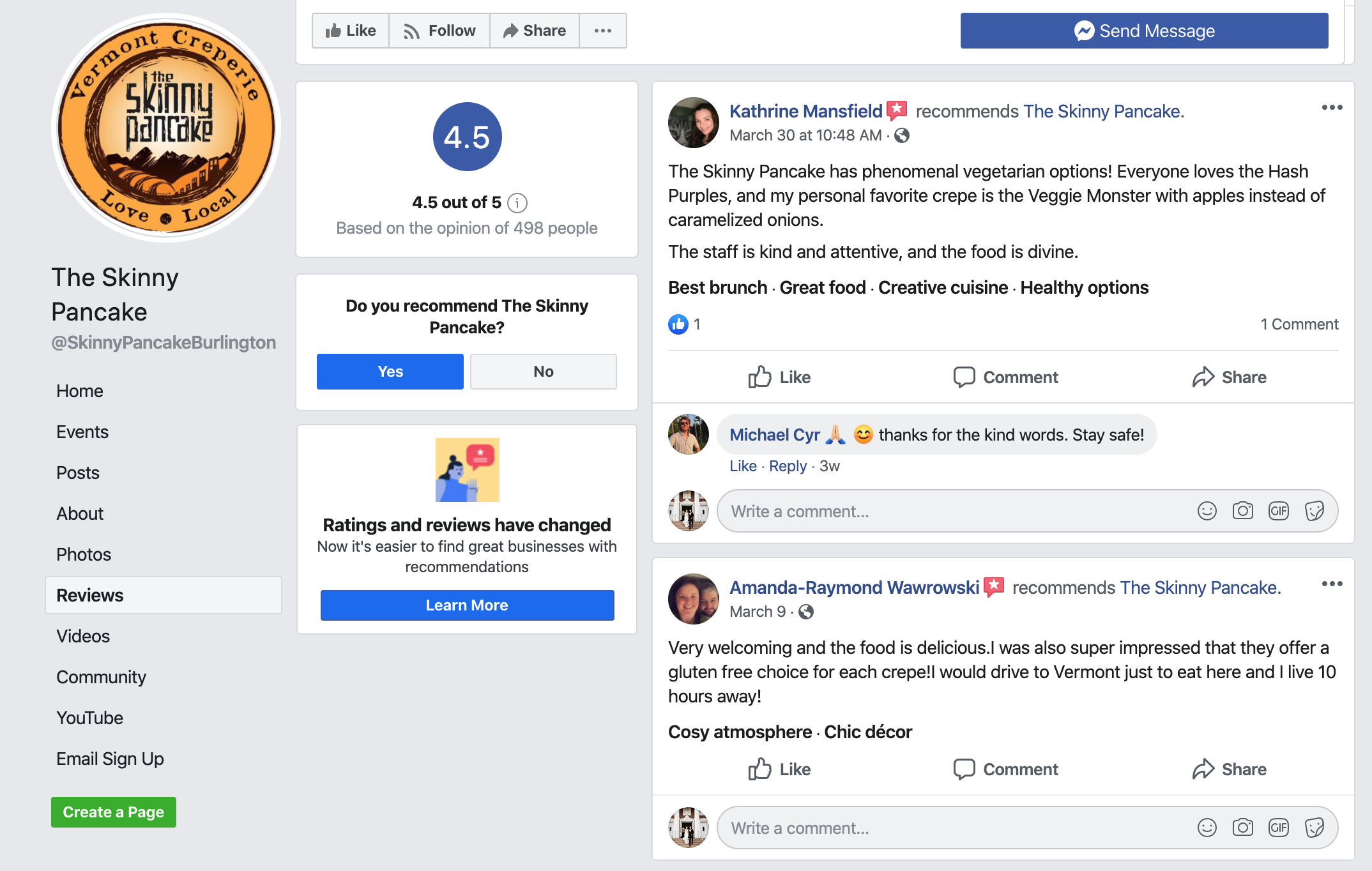 Facebook's feature is a little different than other business review websites. Only people with a Facebook profile are able to leave reviews, and instead of a rating scale, customers answer the question "Do you recommend this business?" After selecting yes or no, they can add comments, photos, and even tag the employees they worked with, if the employees also have a Facebook page. Posts have a character limit of 63,206. Who knows how they came up with that number - email us if you know!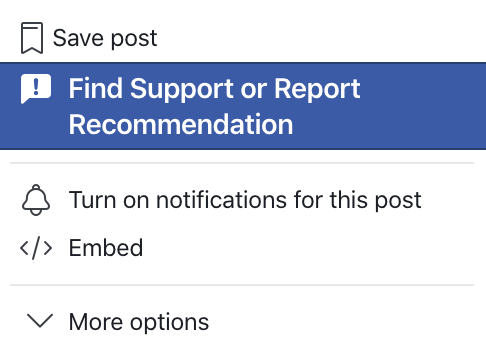 Any Facebook user can leave a review or comment, and it's not uncommon for businesses to receive unfounded feedback. Business owners should remain professional no matter how absurd a comment or review may seem. It's especially important to be tactful when engaging with customers on Facebook since it is such a public and highly-used network, where threaded conversations are the norm. It's not uncommon for anonymous Facebook users to support an upset customer in an argument with a business - it's important not to let these threads spiral out of control. While particularly absurd reviews and comments can be reported, Facebook will only remove them if they directly violate their content policy.
Beyond reviews and comments, Facebook has a lot to offer both small local businesses and large companies. Business owners can flesh out their pages with contact information, a list of services offered, photos, videos, and more. Facebook offers an appointment booking feature, direct messaging, and targeted advertisements to help businesses reach prospective customers. For more in-depth information on how to set up a Facebook Business page, please review our guide.
Angie's List
The home of home services. Membership required?
Angie's List offers listings for local businesses in the United States. It is a popular site among home service providers, but currently features listings for more than 720 different types of services. There are certain industries that aren't allowed to post their information on Angie's List, including lawyers, restaurants, large utility companies, schools, hotels, and airlines. Setting up a listing is free and simple; business owners and service providers simply create an account and fill out the required information.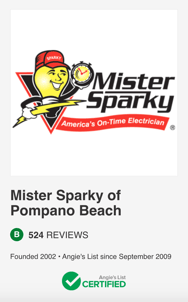 Membership is required for consumers who want to use Angie's List, and they can choose between a few different options. The free "Green" membership offers access to service providers, ratings, and verified reviews. The "Silver" and "Gold" memberships offer unique support tools, like access to the Angie's List customer service team. They can help users compare prices, book appointments, and find a provider.
Members also have the option to post reviews. According to their site, the five million Angie's List members submit more than 60,000 reviews each month. This site grades on an A-F scale, rather than the standard star-rating. While Angie's List keeps user data and contact information confidential, reviewers' names are included with their review. This policy is in place to ensure that reviews come from actual customers who are posting about genuine experiences. Angie's List also takes steps to ensure authenticity by background checking the businesses who advertise with them. For providers to win the "Super Service Award," a badge on their profile indicating high levels of service, they must also pass a background check.
Beyond the usual review feature, Angie's List has a complaint resolution team to help users and businesses work through their issues. When a negative review is posted, the team informs the business owner. Once the issue is resolved, the old review is sent back to the user so that they can update their feedback. If the issue is not resolved, the original review remains posted.
Better Business Bureau (BBB)
A place for business owners to build trust and credibility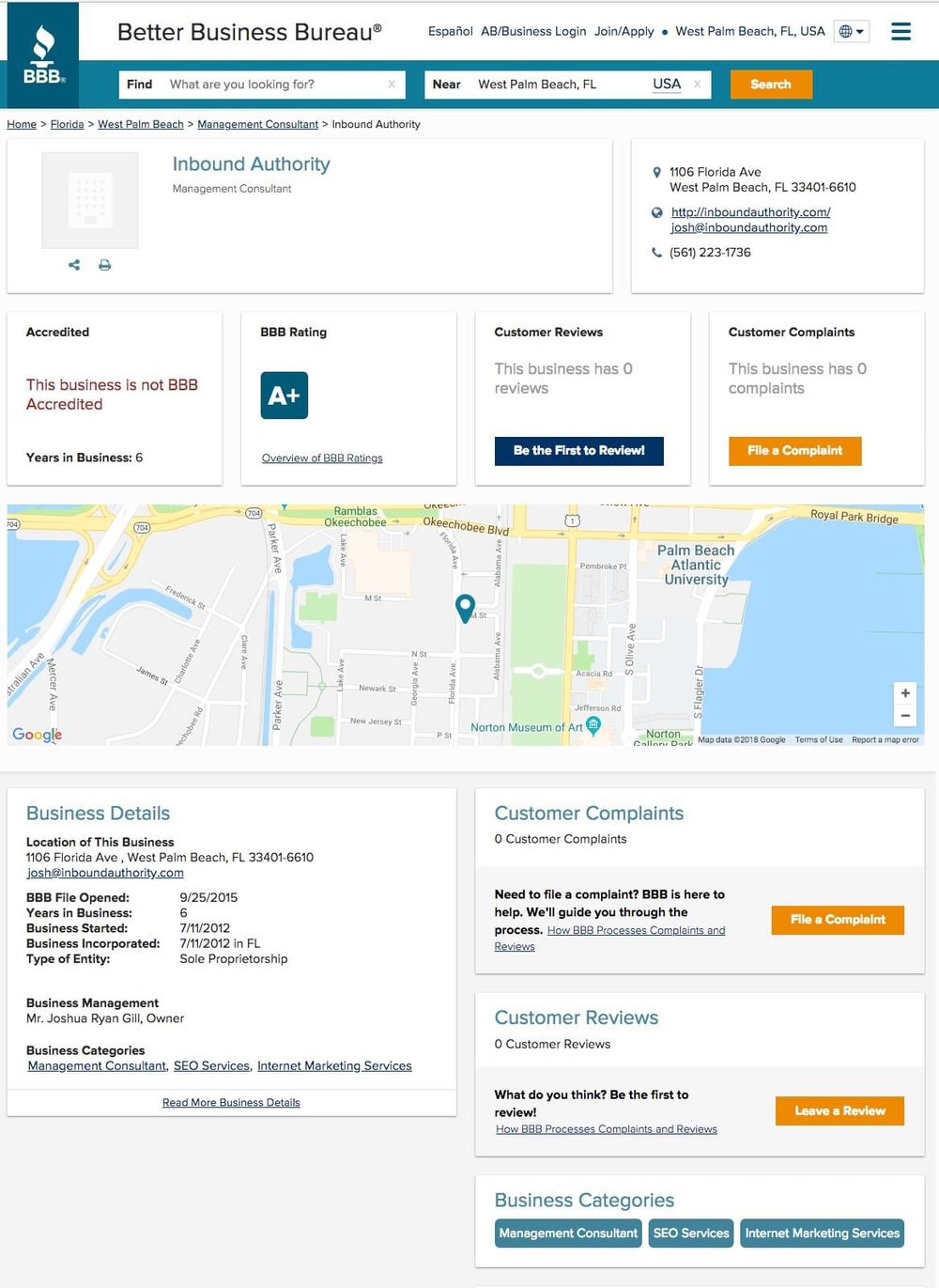 The Better Business Bureau (BBB) is a nonprofit organization that evaluates business operations against a set of "best practices" for how businesses should treat customers. According to their website, their mission is to advance marketplace trust. The BBB never endorses businesses or products and they don't offer any paid advertising options, as that would lead to an unbiased display of information.
Business owners must apply to have a listing on the BBB. Once the listing is created, owners can claim their business profile and add additional information. Businesses become accredited when their practices meet the standards set forth by the BBB. They also receive a rating on an A-F scale.
Any person can post a review on a BBB page, rating the business from one to five stars. A full history of past complaints and whether they have been resolved are listed publicly. These complaints influence a business's accreditation status.
City Search
Great for entertainment and hospitality businesses reliant on tourism
CitySearch serves as a local guide for dining, entertainment, retail, travel, and professional services in the United States. Their online directory has a search tool which allows users to research a type of business in a specific location. Search results are always determined by keyword and distance.
CitySearch uses publicly available information to create their listings, which business owners can then claim. Business owners can also choose to set up their own profile. Once claimed or created, profiles can only be updated and edited by verified owners to ensure that all the information is valid.
Any person can post a review on a business's page, no membership required, using CitySearch's thumbs up, thumbs down rating feature. Not only can users leave reviews, once a year they can vote on the "Best Of" list. The "Best Of" list highlights business in specific categories, such as "kid friendly restaurants" and "high end hair salons." To provide extra insight for potential buyers, CitySearch integrates reviews from other websites into their platform. While they have strict review content guidelines regarding spam as well as potential conflicts of interest, they can only remove reviews that have been posted through their platform.
Judy's Book
Users can add you to their "books" which will help your business
Judy's Book is a searchable database that showcases information and reviews for a plethora of businesses and services. It currently has 11 million business listings, 4.5 million reviews, and 1 million monthly page views. The SocialSearch tool, which is their internal search engine, helps users find local establishments.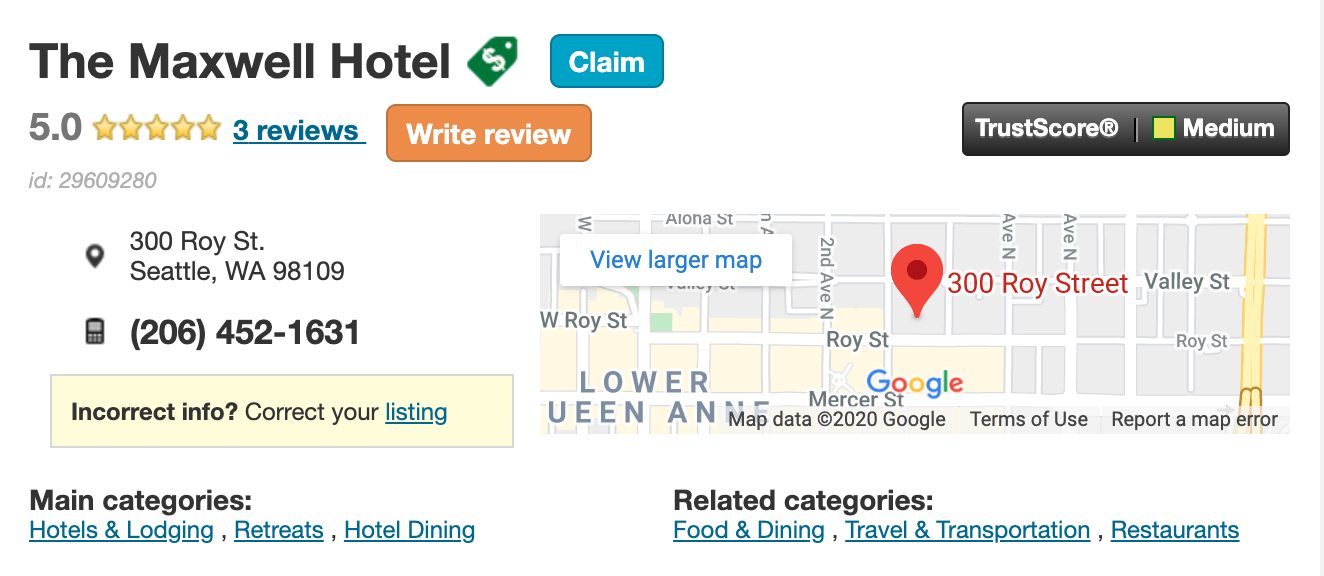 While Judy's Book is free for consumers, business owners must pay to claim their listings. Paid membership includes access to local advertising and enhanced content, such as the ability to add media, search and keyword analytics, and more.
Both members and non-members can leave a review; however, if a user does not have a membership, they cannot go back to edit a review after posting. To post a review, users "vote" either thumbs up or thumbs down and then leave more detailed feedback, if they wish. The website has auto-filters in place to weed out any fictitious or spam reviews. Judy's Book also integrates reviews from other websites into their platform.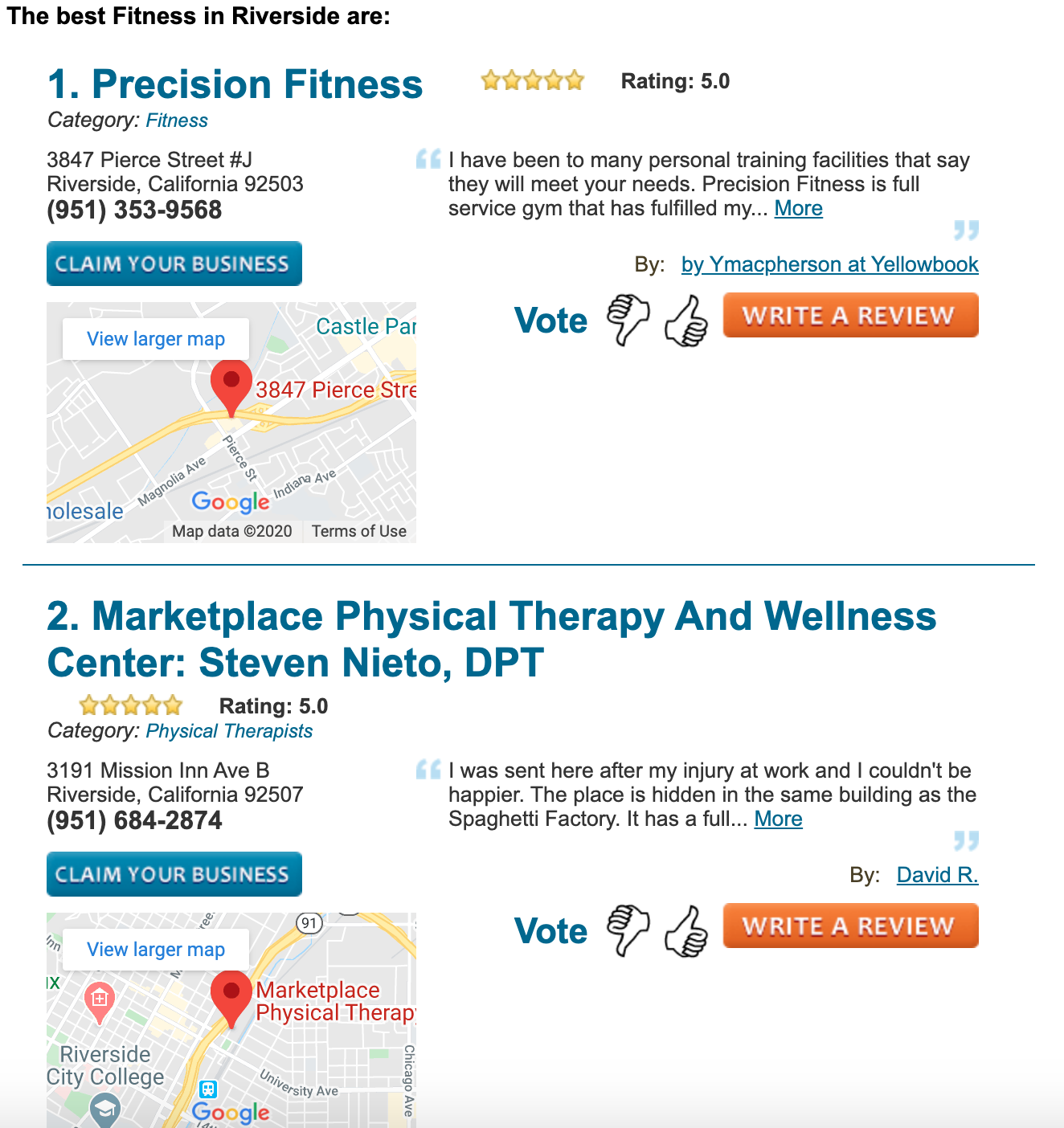 Users are given the option to create "books" of their favorite and least favorite businesses. Since books are viewable by other users, having your business chosen as a favorite is a form of marketing. Another unique feature of Judy's Book is their "kid score," a 1-100 rating system of how kid-friendly an establishment is.
Merchant Circle
Be found based on price
Merchant Circle is a listing site designed to help potential customers find the best local option by comparing price quotes for specific services. Currently, it has 100 million users and around 2 million business listings.
Search results are arranged by the highest rating and most frequently viewed. Both users and non-users can rate and review businesses. In addition, reviewers can privately message a merchant instead of posting their review publicly.
MerchantCircle offers paid features such as marketing and analytic data and the ability to claim listings across other web listings, providing more uniform search results for consumers.
Directory for anybody and everything
Superpages is another online directory with search results organized by relevance, ratings, or distance. Businesses and reviews are categorized by specialty, such as professional services, local contractors, and healthcare providers.
A Superpages profile is free for consumers, and anyone with a profile can leave a review for a business. There is a character minimum of 100, with the option to add photos as well.
While business profiles are free, Superpages also offers paid features. There is a tool that allows business owners to screen for listing errors across multiple sites and then update any incorrect information. Their marketing solutions include additional SEO & SEM tools and social media advertising.
Manta
For "mom and pop" shops
Manta's slogan is "The Place For Small Businesses." They claim to be a listing site for mom and pop shops and other local businesses. Business owners can create and customize their listings for free. Manta also offers paid marketing features, through which businesses can run advertisements on Manta, build and design a website, and claim listings across the web.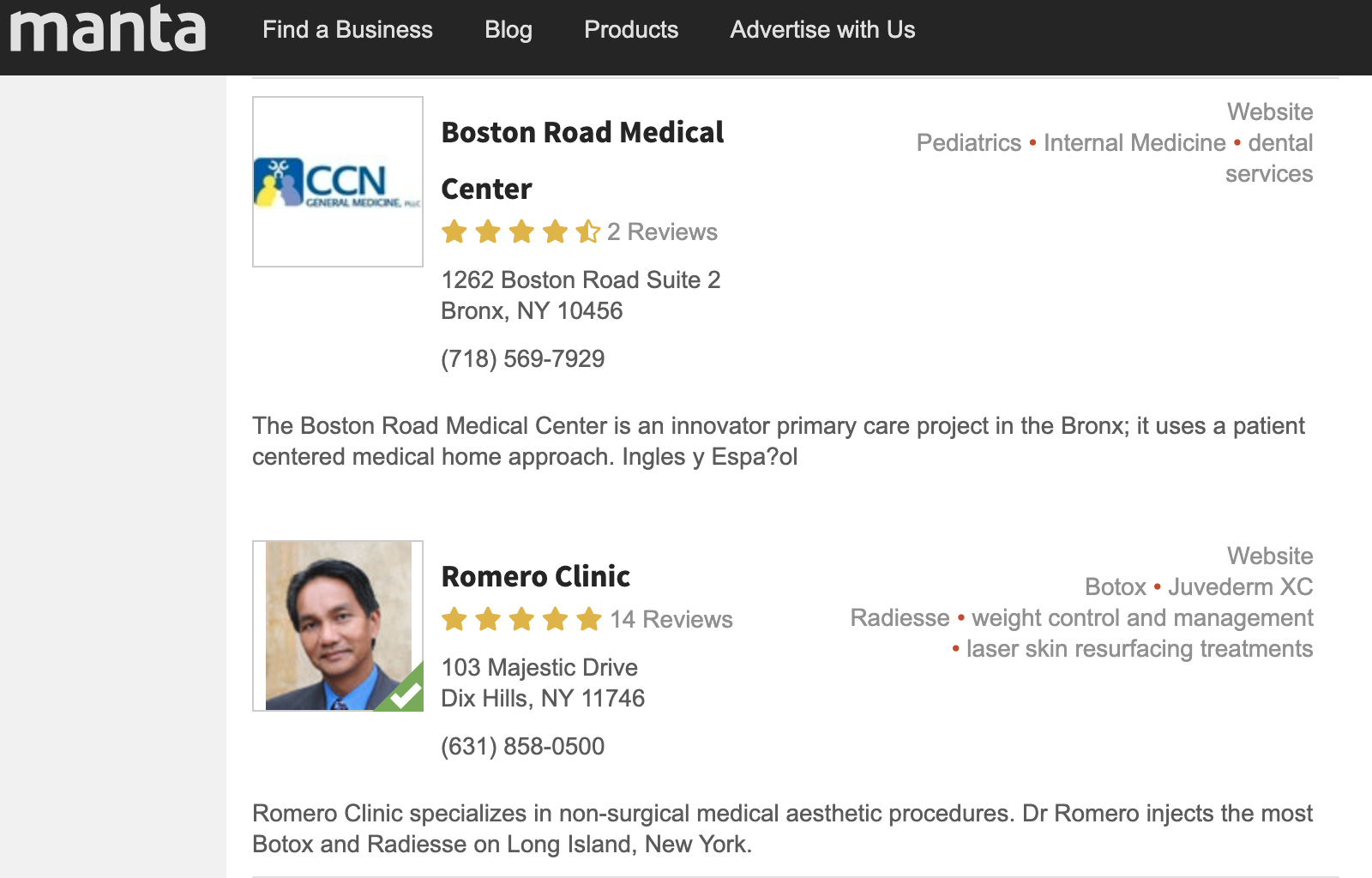 Search results are organized by keywords first and then rating. Ratings out of five stars are clearly displayed on business profiles. Any person can leave a review and return to edit or update their comments at any time.
Foursquare
Ideal if you rely on foot traffic
Foursquare is a social-networking app and website designed to help users find businesses. As of January 2019, Foursquare had 55 million active users. Any user can create a listing, however, only business owners can claim these listings to become the authorized page manager. In addition, there are options for chain establishments to manage their locations individually or as one brand.
FourSquare may be most well-known for its unique "check-in" feature. The site offers incentives for users to check-in, or digitally declare that they've visited a location, encouraging them to be more active online. It also encourages users to leave more reviews.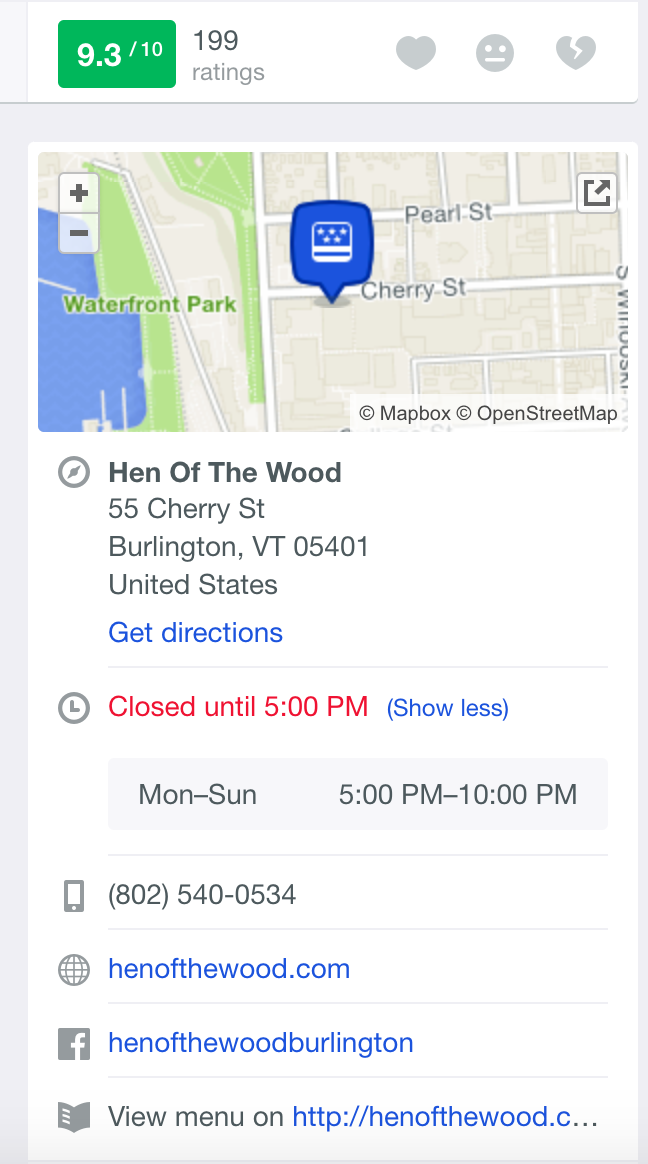 The rating and review feature on Foursquare is based on a 1-10 number scale. Businesses are assigned a rating, not only from average of customer ratings, but based on an algorithm that accounts for direct feedback on the app as well as likes and dislikes from other social sites. Users can view the rating once they are on a business page, where they will also find more detailed information and what Foursquare calls "Tips." Tips are both positive and negative comments that users post after their visit. Other users can then vote on whether they agree with the tip or not. For example, if a user posts a tip that says "great cafe, free wifi," but the cafe owner recently got rid of the free wifi, another user can downvote this tip and state that the information is outdated.
TripAdvisor
Your customers travel to you
TripAdvisor is a review site best-suited for businesses that attracts tourists, including restaurants, entertainment venues, museums, transportation companies, hotels, and other lodging accommodations. There are currently 6.5 million accommodation listings and around 350 million reviews on TripAdvisor, making it easy for customers to learn about previous guest experiences while planning a trip. The website is translated into 28 languages.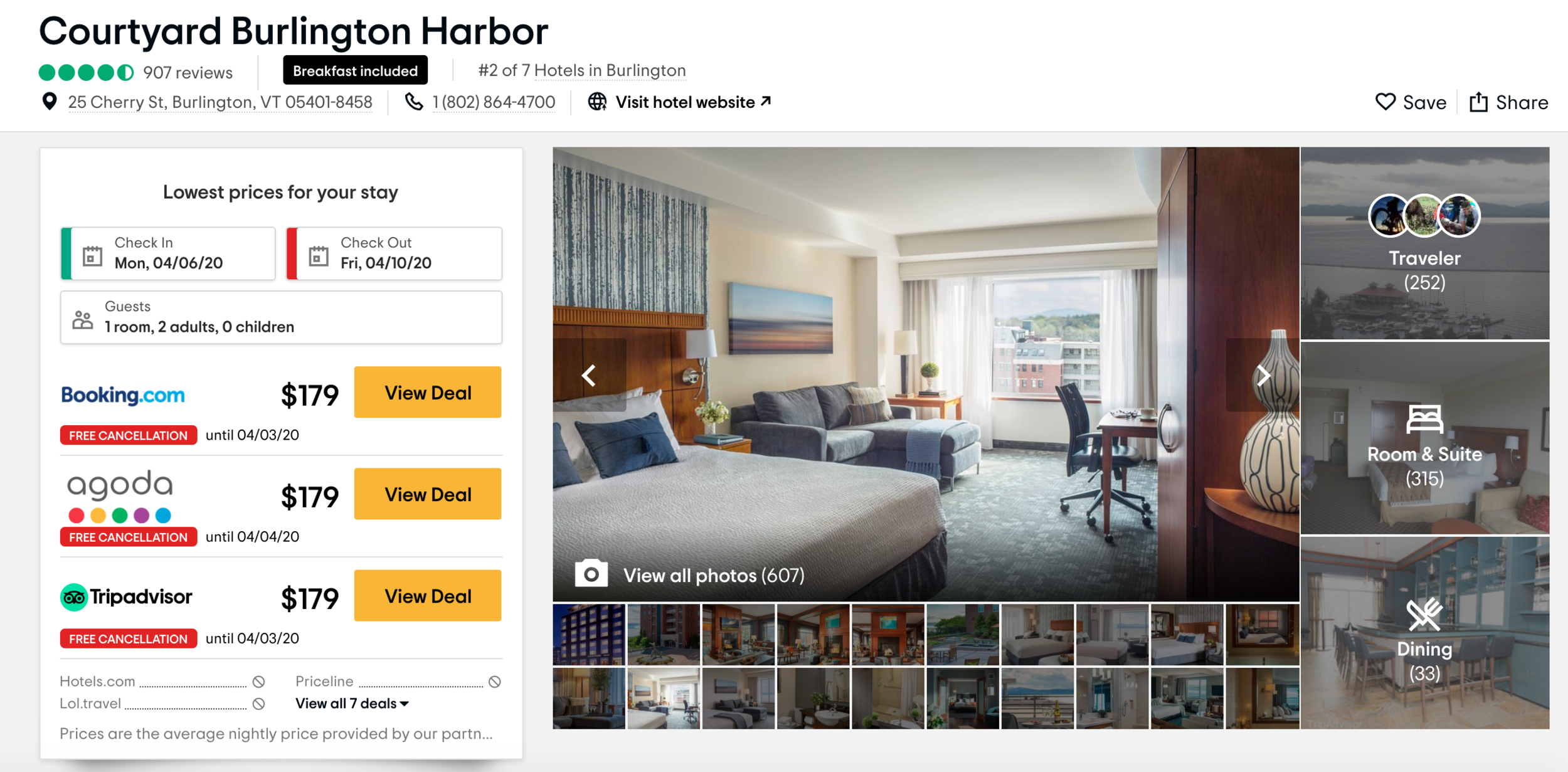 Official representatives of travel businesses can create listings for free. These listings appear on the TripAdvisor directory, as well as on other travel websites. There are four listing categories to choose from: hotels, restaurants, attractions, and vacation rentals.
Any internet user can leave a review on TripAdvisor. Reviews are on a five-point scale, one point meaning terrible and five points meaning excellent. Reviewers are also prompted to list what time of the year they were travelling and what type of trip it was, such as a business trip or a family vacation. After the initial information is provided, reviewers are prompted to add photos and additional details, such as how well they slept and what type of extra amenities were offered. For those using TripAdvisor as a research tool, they have the option to compare businesses by rating as well as price quotes.
Zomato
Restaurants, listen up
Zomato is a review website and app specific to restaurants. Originally launched in Delhi, India, the website now has 1.5 millions listings across 24 countries around the world and 100 million active monthly users.
Business owners must create their restaurant listing, after which they can add details such as if their restaurant has wifi, a smoking area, happy hour, and vegetarian menu options. Table reservation and online ordering can be integrated into Zomato profiles, and business owners can also run paid advertising campaigns. Zomato users can filter listings by rating, cost, and popularity. Users can also toggle the results to be categorized by attributes of the restaurant, such as dine-in, take-out, or type of cuisine.
While the general public can read reviews, diners must create an account to post a review. Dine-in reviews have a 140 character minimum, while take-out reviews do not have a character minimum. Both include a rating from one to five. Users are limited to one review per establishment but have the option to edit their content. Reviews that are older than six months often get deleted and, like most sites, Zomato forbids spam, fake reviews, and malicious content.
Trustpilot
One-stop-shop for reviews, free for both sides
Trustpilot is a listing site which services 65 countries, including the US. There are 83 million third-party verified reviews on the site.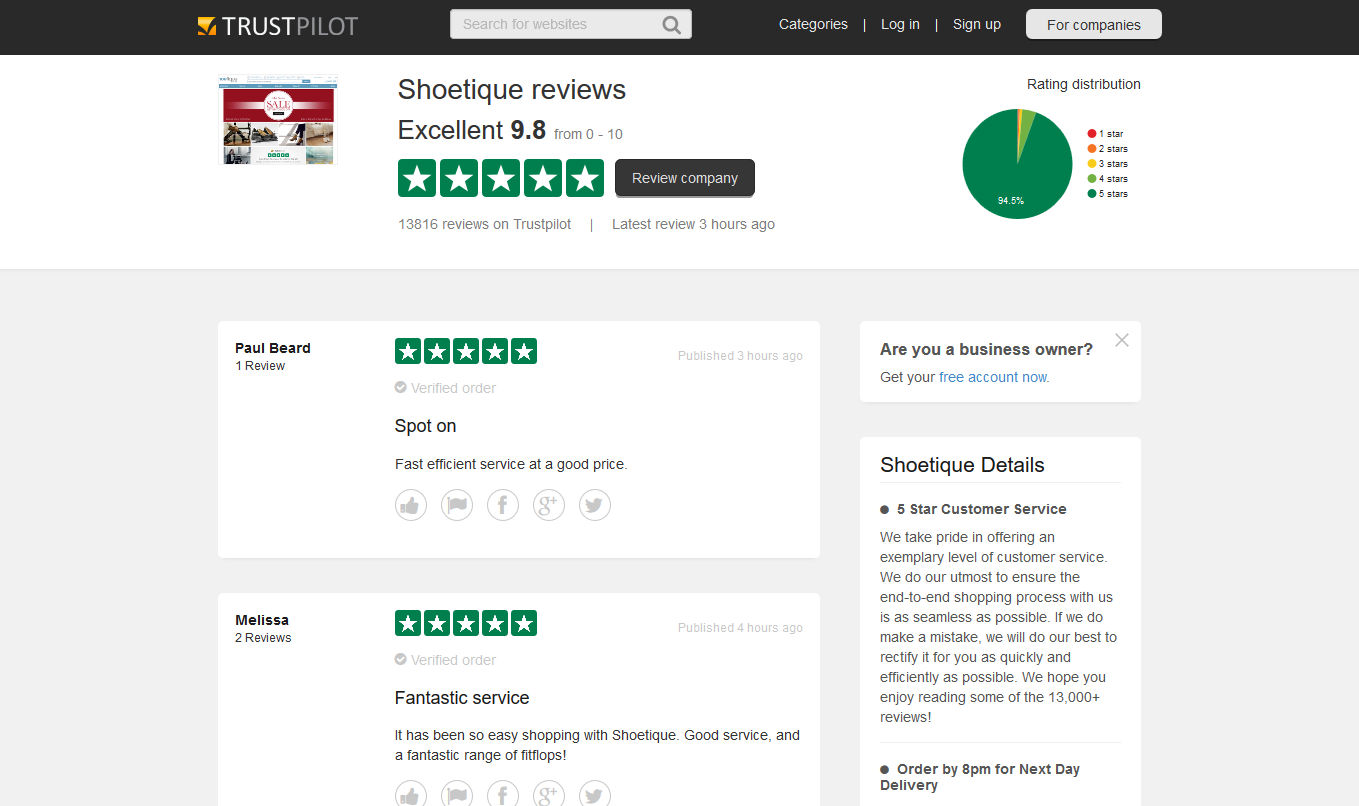 Trustpilot claims to be a one-stop-shop for online reviews. Both users and businesses can create accounts for free. After a customer completes a transaction with a business, they are sent an invitation to post a review. The invitation includes instructions that walk the customer through the review process.
Trustpilot has strict legal guidelines surrounding review content to avoid spam and inappropriate content, with humans and robots screening every review to make sure the content is accurate. The website also offers insights for businesses on how to combat fake reviews.
If you customers are looking for specific features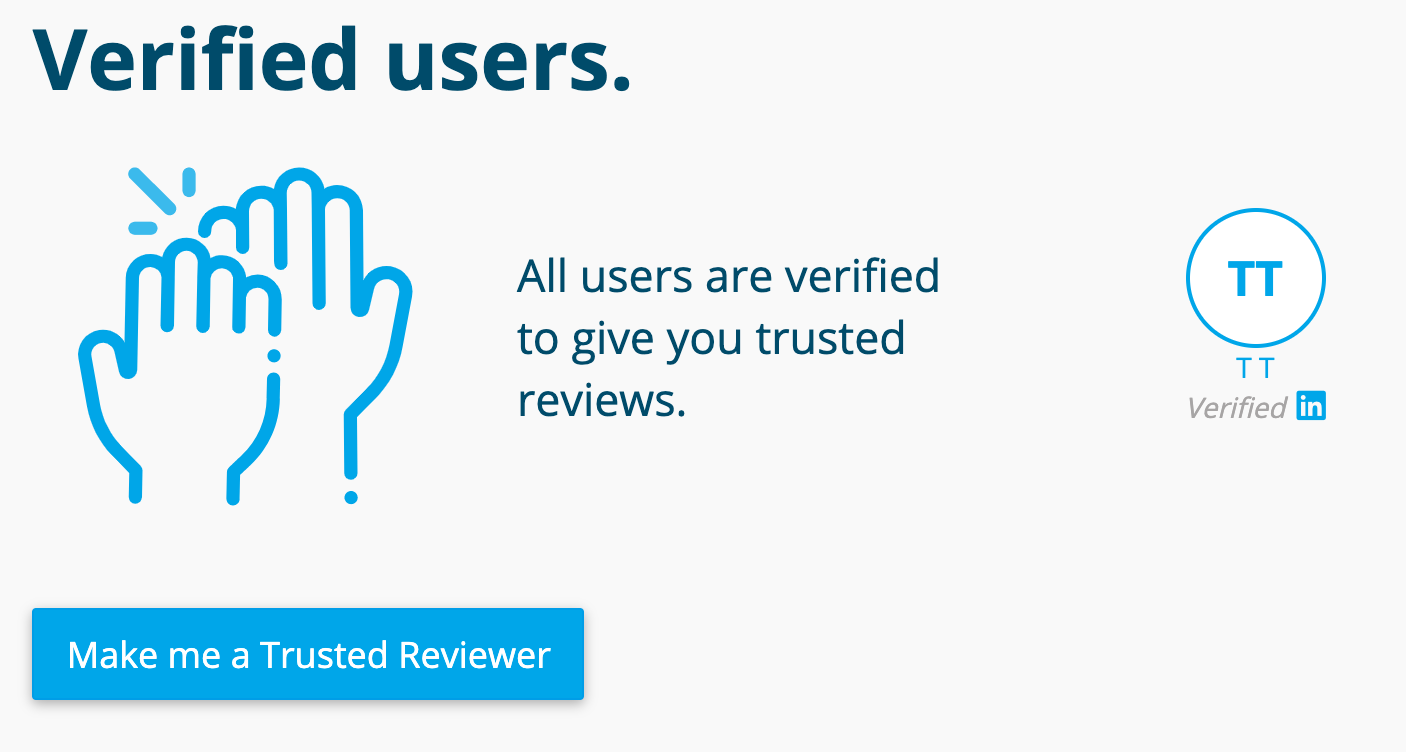 PlanetRate is a listing site for virtually any industry. If a business owner can't find their industry listed as a category, PlanetRate claims they will take steps to create a category and help get that business listed on their site.
PlanetRate uses specific filters so that consumers can find exactly what they are looking for. For example, users can search for a doctor who takes insurance, or a gym with a parking lot. Customer reviews also help consumers with their search, as reviews include specific criteria ratings such as cleanliness of facilities and affordability.
For users to post a review, they must create an account. PlanetRate "verifies" users by linking their PlanetRate profiles with a personal Linkedin or Facebook profile. Ratings are done on a 1-10 scale and include written commentary as well.
DealerRater
Biggest auto-specific review site
DealerRater coined itself the "gold standard" for car dealership reviews and research. Designed to help car buyers and sellers find the right dealership, the website also has car recall information and helpful tips for car buyers.
Currently DealerRater attracts 14 million monthly users and has over 6 million customer reviews.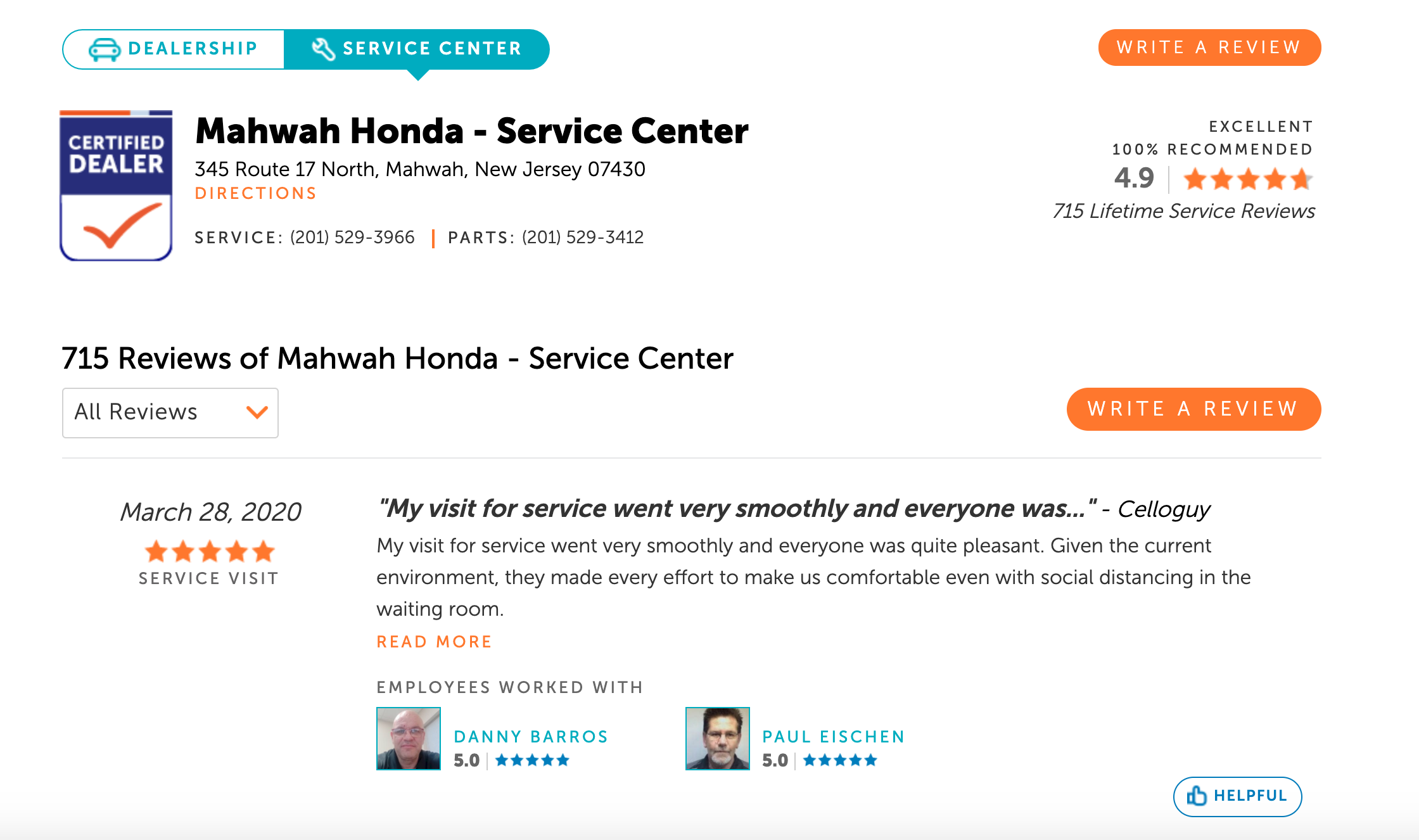 Dealerships must claim their listing to be featured on DealerRater. They provide the option to syndicate review content for other websites such as the dealer's website, Cars.com profiles, and Facebook pages. DealerRater keeps it personal, allowing customers to review and contact specific members of the sales team. It also allows dealerships to post their positive DealerRater reviews to Facebook, for added exposure.
The review feature allows any person to leave a review, as long as they have not been employed or affiliated with the location for the past five years. Reviews have a 25 word minimum, and users are prompted to add a star rating, select employees, and select whether their feedback is for the sales or service department. DealerRater has an auto-filter to monitor content and eliminate spam; dealerships also have the option to report reviews that may violate the guidelines. In addition, DealerRater notifies dealers when they receive a negative review.
Locations can also apply to become DealerRater certified, meaning they have taken additional steps with the site to prove their commitment to customer satisfaction. Once accepted for certification, DealerRater will provide these dealers with best practice training, closely monitor their reviews, and alert them when conflict resolution is needed.
DealerRater also offers three options of paid membership, which come with additional benefits: DealerRater Connections, DealerRater Connections Plus, DealerRater Essentials for Independents (used car dealers). These memberships give business owners a two-week grace period where their negative reviews remain private as they attempt to resolve the complaint with the customer. Other solutions include personalized employee profiles and SEO tools.
Cars.com
Popular shopping site for all dealers
Cars.com has around 30 million visits per month. It was created to help connect car buyers with car sellers, and customers can inquire about vehicles directly through the website. While both dealers and independent sellers can sell through this site, only dealers are allowed to be rated and reviewed. Dealership ratings are a calculated average of reviews from the previous 24 months, providing researchers with an up-to-date perspective.
Anyone can leave a review, but only those who create a Cars.com account have the ability to save vehicles, receive price drop information, and get notifications on new listings. Previous employees and affiliates, such as employee family members, are prohibited from leaving reviews. Cars.com limits users to one review per dealership, and no spam, personal information, or illicit content can be posted.

When leaving a review, the user will be asked to provide their reason for visiting the dealership - either new sales, used sales, or a service visit. Other information they are prompted to share includes whether they recommend the location and if they followed through with the purchase. They are required to leave an overall star rating, as well as a star rating for four categories: customer service, buying process, quality of repairs, and facilities. Reviews have a 25 word minimum that maxes out at 4,000 characters.
Cars.com offers paid services for dealers, including vehicle advertisement and online performance analysis. Some additional features for car shoppers include vehicle history, a payment calculator, car comparison, and trade-in value tools.
CarGurus
Value-forward shopping site for dealers in US, Canada, and UK
Cargurus is designed to help customers make informed decisions when buying a car. Available for shoppers in the US, Canada, and the UK, it is the most visited car shopping site among other third-party options.
CarGurus has over 5 million car listings. Each includes the vehicle's price, information about the seller, and CarGurus' analysis of whether the deal is fair or not. All dealerships are notified when they receive a customer inquiry. CarGurus offers paid options including the dealer dashboard, which provides data to help price and sell more effectively, and marketing services.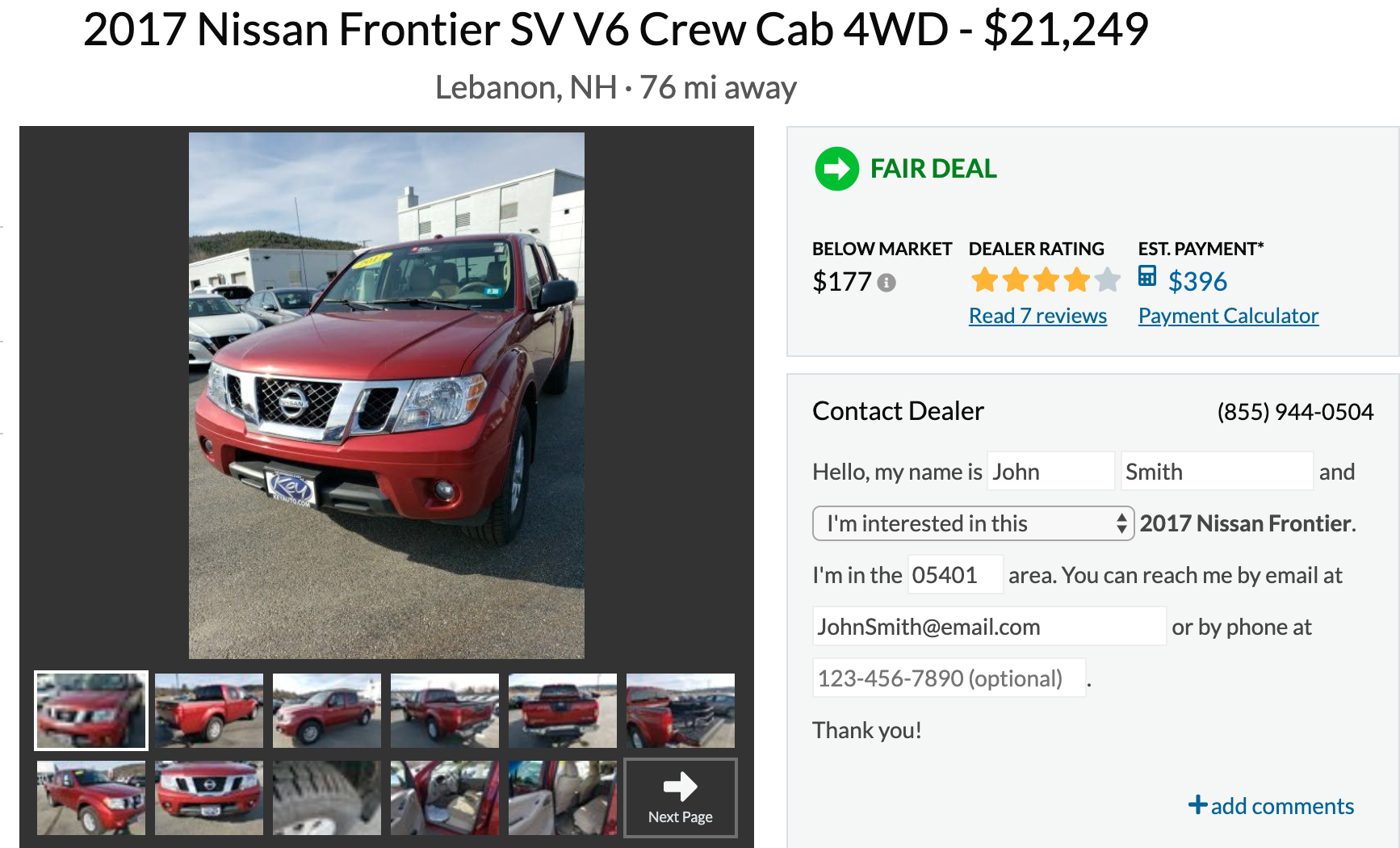 Customers are prompted to leave a review after interacting with a dealer through the CarGurus platform. In order to leave a review, they must agree that they have contacted the dealer, are not associated with the dealer in any way, and are not employed by them. CarGurus confirms this information by checking the users phone number or email address. If the contact information isn't found in the dealer's archives, they are not able to proceed. Each review goes through a screening to ensure the CarGurus guidelines are being met. Dealers can dispute reviews they believe are fraudulent. If the review is determined to be fake, the reviewer may lose permission to use the platform in the future.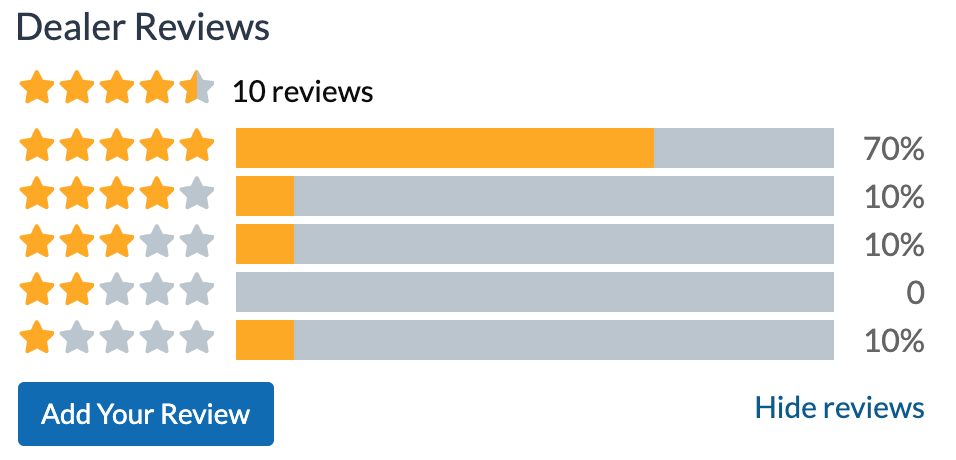 Dealerships have the option to publicly respond to reviews, and other users can mark reviews as helpful. While all reviews remain on the site, only reviews from the previous two years are calculated into the overall score for a location. In addition, CarGurus gives out "Top Rated Dealer" awards annually to the dealerships with the highest-rated reviews.
Edmunds
Editorial powerhouse with some shopping activity
Edmunds is another site that helps catalyze the car-buying process for shoppers and dealers. Their services include a car finder tool, a vehicle comparison tool, and a discovery tool that directly connects interested buyers to local dealerships. While the platform only receives about 300 reviews annually, Edmunds remains a valuable option for car shoppers and local dealerships.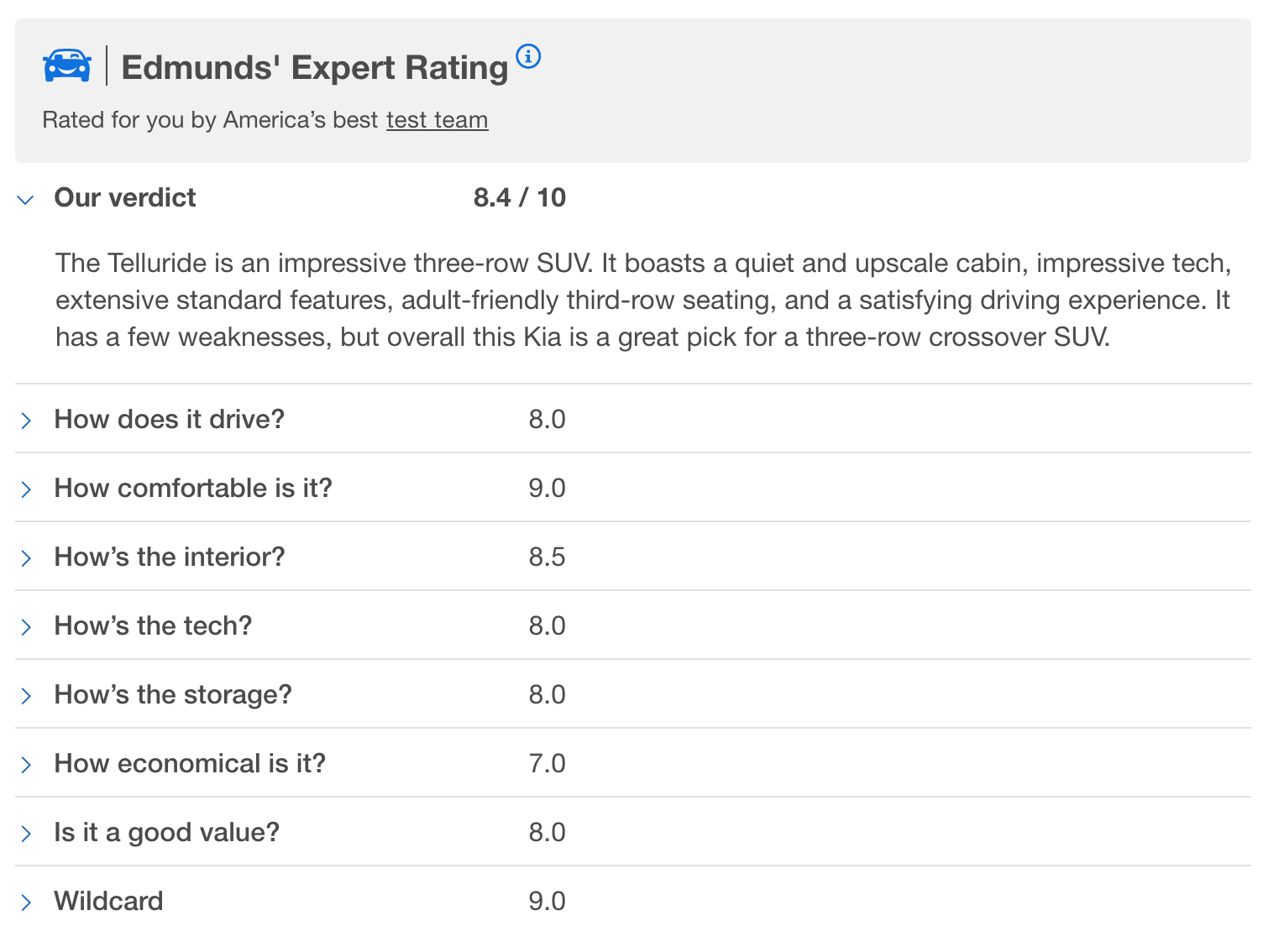 Reviewers select sales or service before posting their feedback. Once reviews are submitted, they will be screened by the Edmunds team prior to being published. After publication, reviewers can edit their feedback only once. Dealers are able and encouraged to respond to reviews. These responses go through the same screening process as reviews to ensure authenticity. Dealership ratings are an aggregate of their review scores from the previous two years.

Beyond dealership reviews, Edmunds also has reviews for specific vehicles. The Edmunds team test drives cars and assigns them a rating from one to ten on a variety of categories, such as the vehicle's interior, comfort, storage, and overall value. They also provide a list of pros and cons. Vehicle prices are listed according to their True Market Value (TMV), which makes it easy for buyers to compare dealership prices and make an educated decision.
Now it's your turn
While creating a listing on every business review site is unnecessary, staying active on Google, Facebook, Yelp, and a few industry-specific sites is vital for maintaining your online reputation. It's equally important to respond to your reviews in a timely and thoughtful manner. Responses help boost your SEO, increase the numbers of reviews you receive, and even improve your overall rating.
If the notion of answering all of your online reviews is intimidating, Widewail is here to help. We answer reviews on behalf of our clients and enrich our responses with SEO-boosting keywords. We only notify our clients when they receive a negative review, saving them time and energy that can be better spent with their in-person customers.