To complete the integration, start by navigating in the Widewail app to your Customer Details page via Locations & Contacts > Locations.

Towards the bottom of the page you will see a "Connect to Hubspot" prompt. This will open the Hubspot web app. From here you can select the account you would like to connect.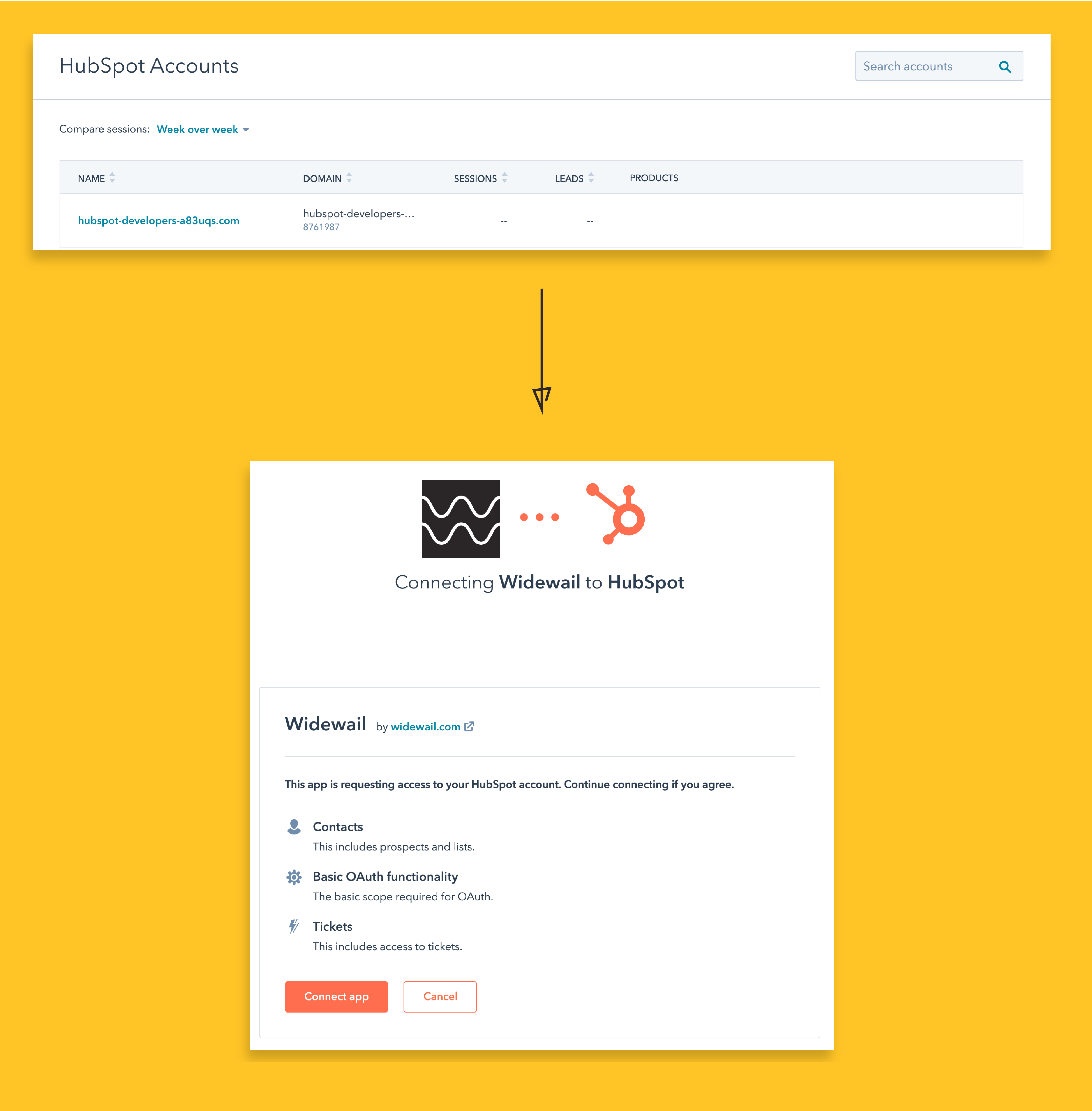 You will be redirected back to the Widewail app. Now you can connect the pipeline you would like to use to trigger review invitations. When your pipeline is connected you will see the grey box seen in the image on the right. Add as many pipelines as needed.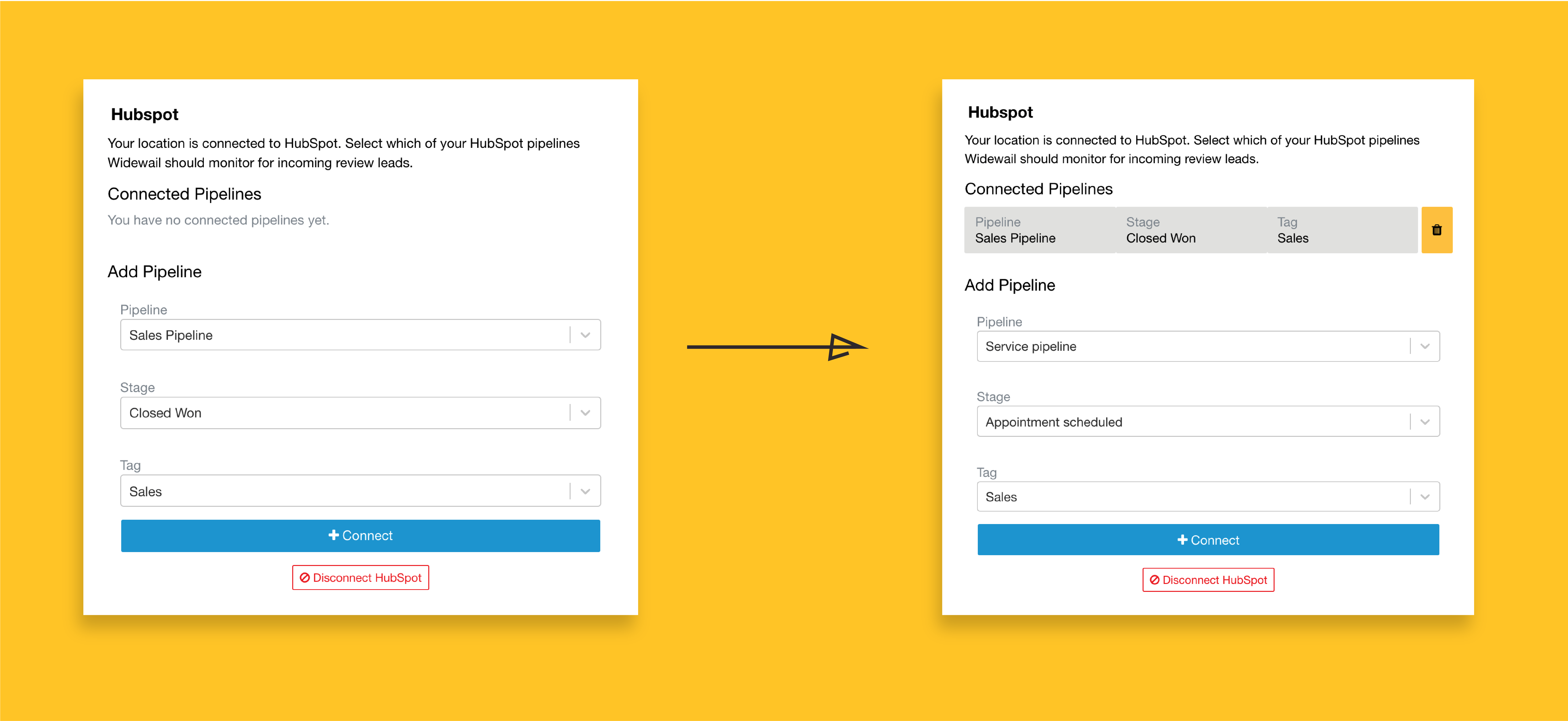 Back in Hubspot, when you make a sale and move the ticket to the trigger stage, in this example "Closed Won", you will trigger Widewail to access the contact record and send the customer an invitation to leave a review.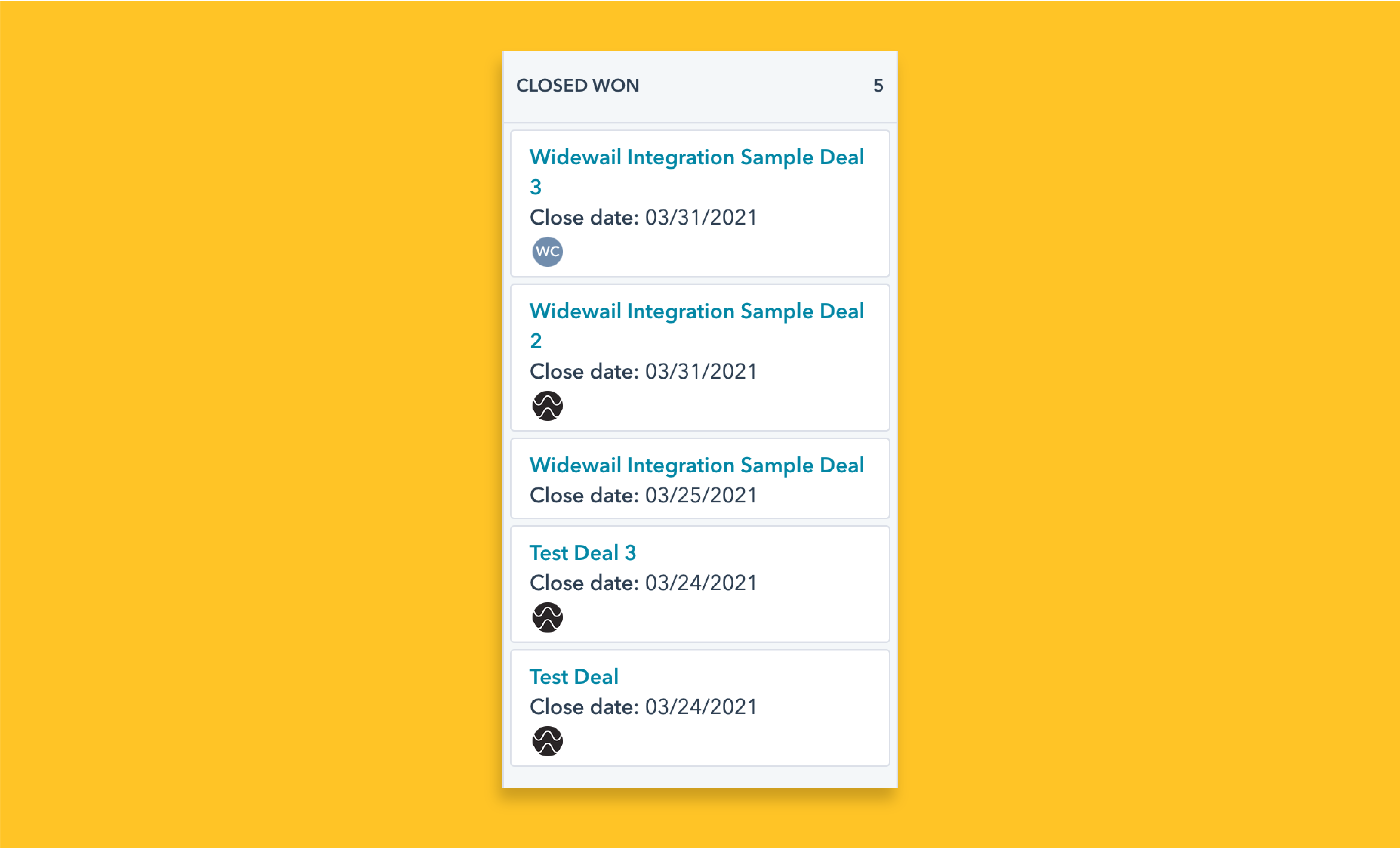 In the Widewail app you will find the review lead record under Invite > Review Invites.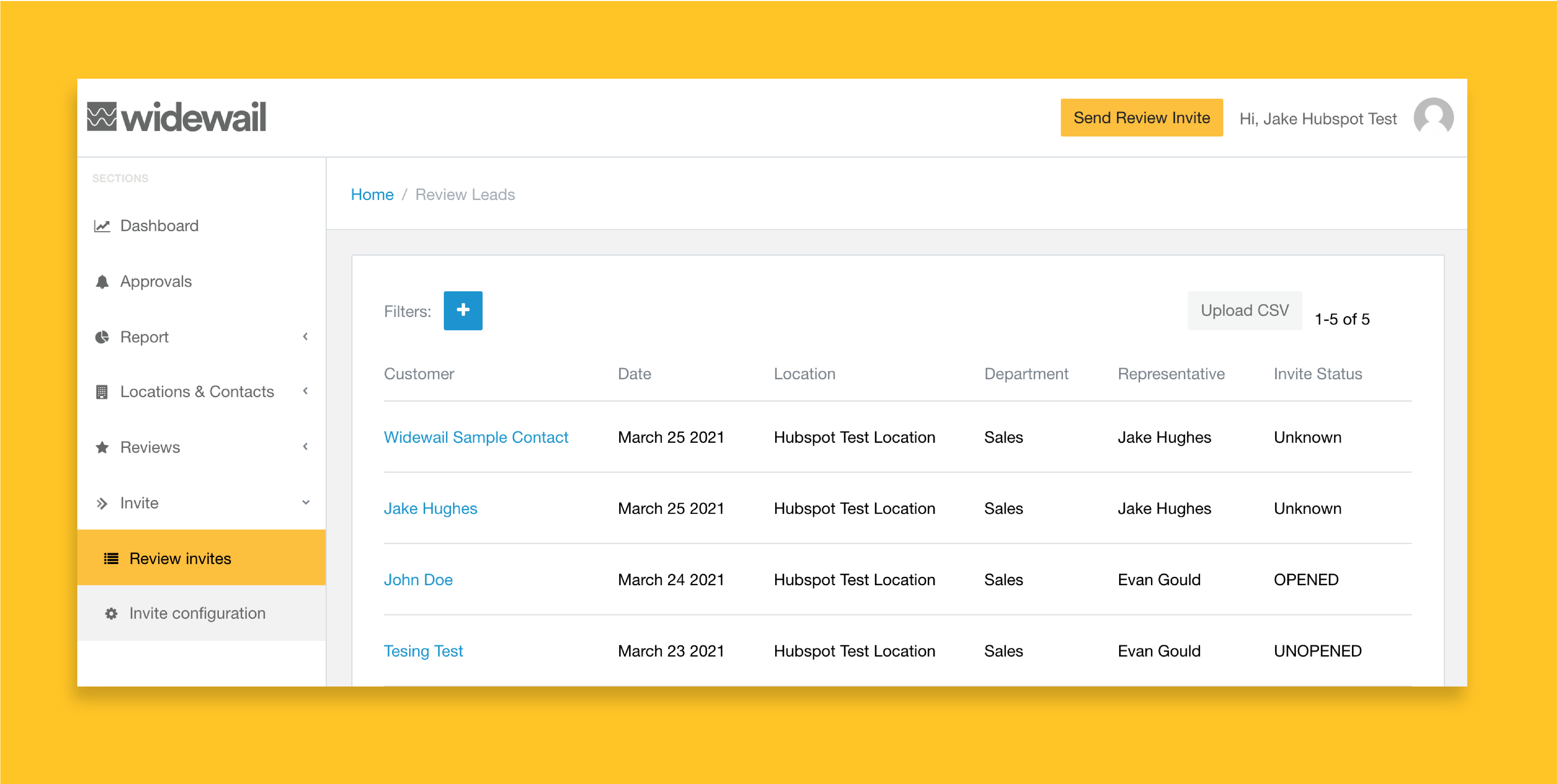 Opening the interaction you will see specific information.

Customer contact information
Date of interaction (review invite communication)
Department
Representative
Invite sent status
Delivery method
Open status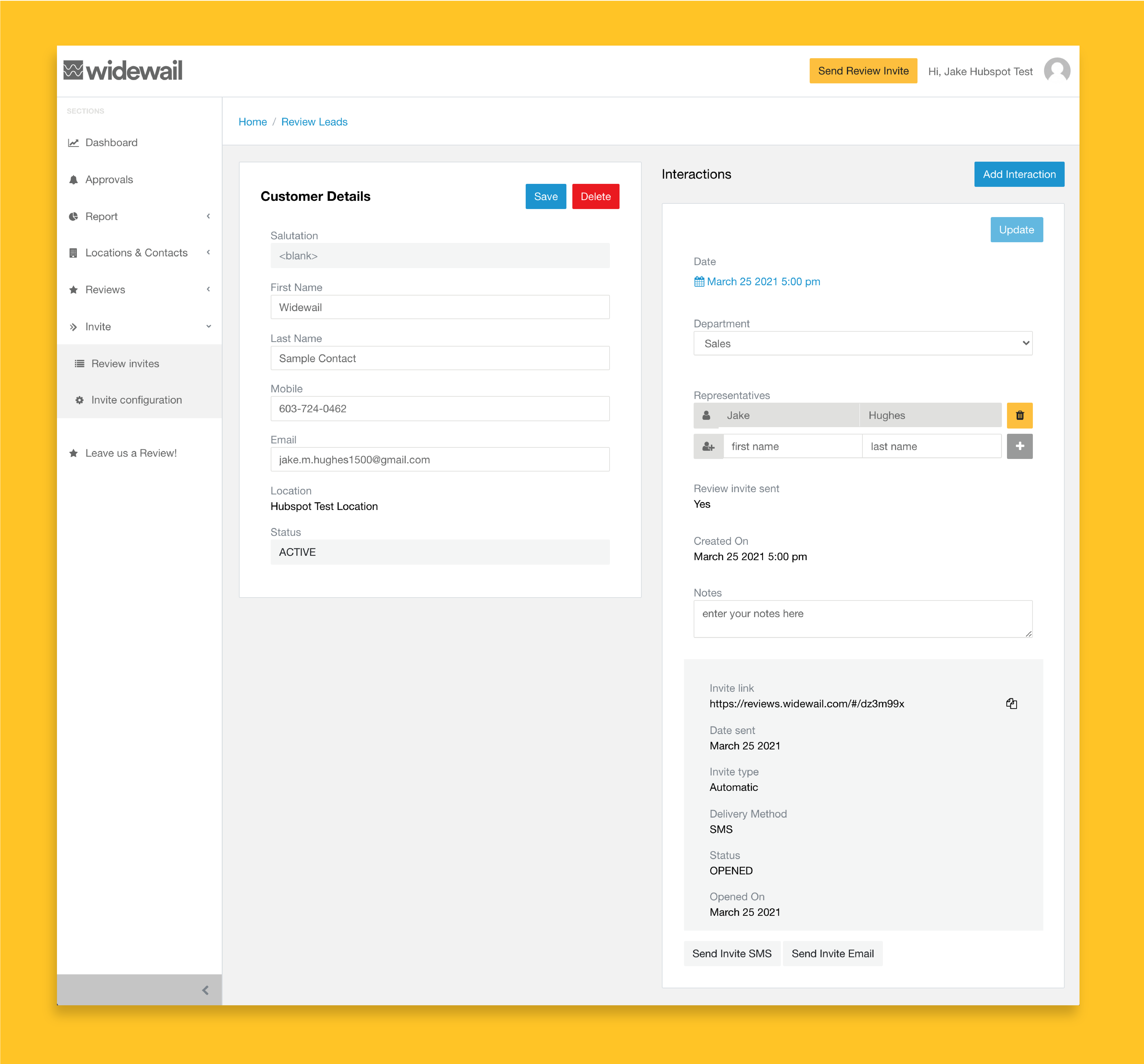 With Widewail and Hubspot, putting review generation on autopilot is easy.