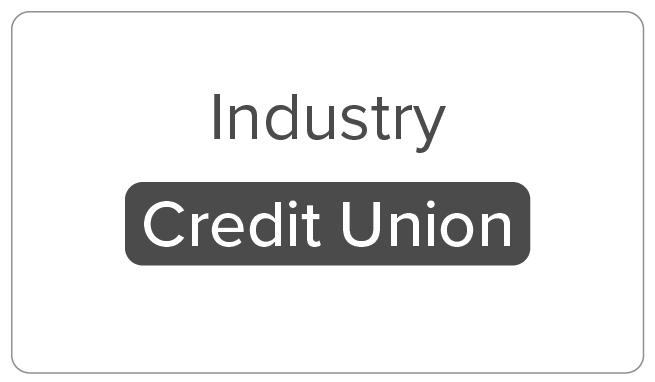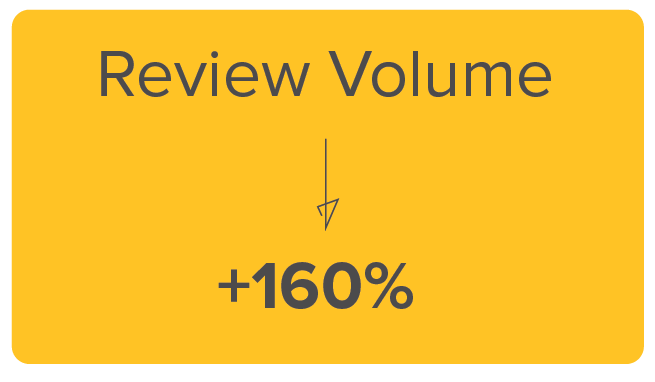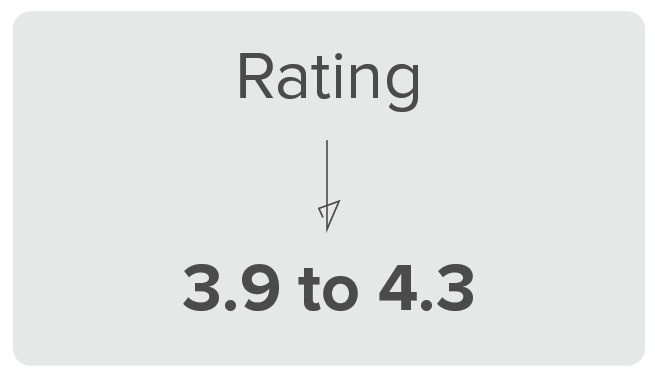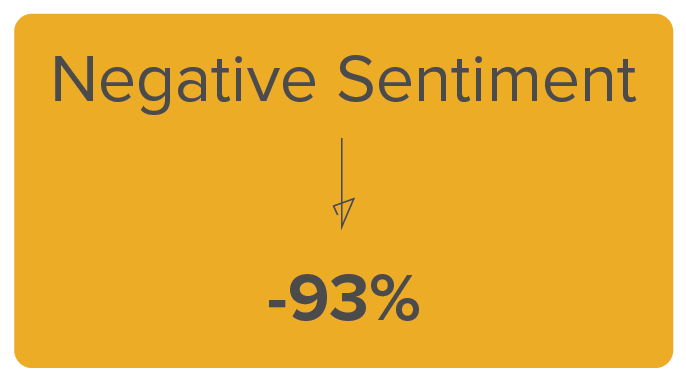 Facing online reputation management challenges across all six of their locations, a credit union customer saw significant increases in Google and Facebook member review volume, as well as a decrease in negatives and improved star ratings, within four months of implementing Widewail's Invite review generation solution.
After a long, rich history spanning 20 years, a credit union that had grown into a trusted financial option with a strong focus on security and customer service came to Widewail with a problem. With six locations, and as many internal teams serving members across the state, consistently managing Google and Facebook business reviews had to quickly become an area of focus.
The Challenge - Accurate Sentiment and Strategic Consistency
The credit union's member satisfaction manager already appreciated the importance of Google reviews to both organic search algorithms (local SEO), and consumer confidence in general, when the credit union was first introduced to Widewail.
"The positive feedback we were receiving from members at our physical locations was nowhere near accurately reflected in online reviews," they recall. "We knew reviews were extremely important but had limited time and resources to develop a consistent strategy to increase review volume ourselves."
Knowing happy members were in abundance, and regular attention to review management would pay dividends, the organization began searching for a partner who could help encourage these voices in the financial reputation management arena.
The Solution - Invite Review Generation and Internal Process
As they learned more about the customizable efficiency offered by Widewail's intelligent review generation solution, the community satisfaction manager realized something important. If fully embraced by employees, Invite would work best when accompanied by an internal process aimed at making member sentiment growth and management consistent across all six of their locations.
Positive review volume began to increase almost immediately, and within a short time, the credit union had a working internal process in place for all six of their branches.
Results - For Starters, a Review Volume Increase of 160% in the First 120 Days

Invite's influence is not limited to increasing review volume. The credit union's star ratings increased, and their percentage of negative reviews decreased, as Widewail's solution became part of a regular routine at each location.
"Invite really picked up speed once our team completed minimal training and grew comfortable using it consistently as part of everyday interactions with members," they pointed out. "By January the benefits were obvious at every location".
After 120 days on Invite, combining all branches our customer:
Increased review volume by 160%.
Decreased negative review percentage by 93%.
Increased star ratings from 3.9 to 4.3
Doubled the combined lifetime review output in 4 months.
One of the branches increased its lifetime review volume by 400% and star rating from 3.9 to 4.7 in that four-month period. Widewail congratulates our valued customer on their reputation management progress to date, and we look forward to a long partnership which takes their performance to even higher levels.
To learn more about how we can help your business overcome challenges similar to those in this case study, contact the Widewail Team today to schedule a demo, or have a look at our additional online review generation and reputation management case studies:
The team at Widewail looks forward to helping you redefine your business's online reputation and speaking with you soon.
Start Getting Reviews Today
Schedule a platform overview. Enjoy month-to-month terms and no annual commitment.