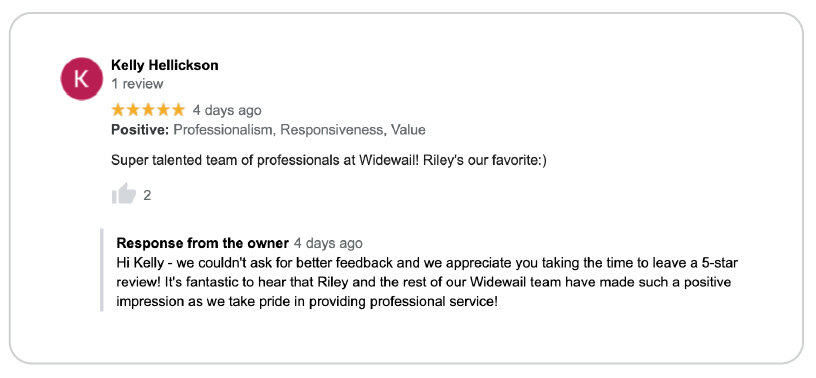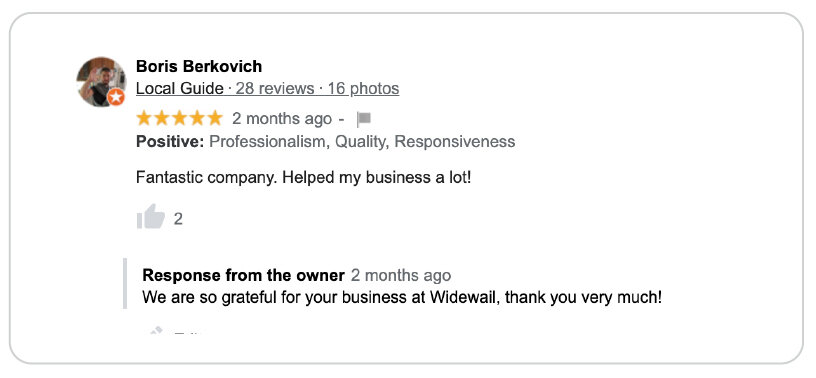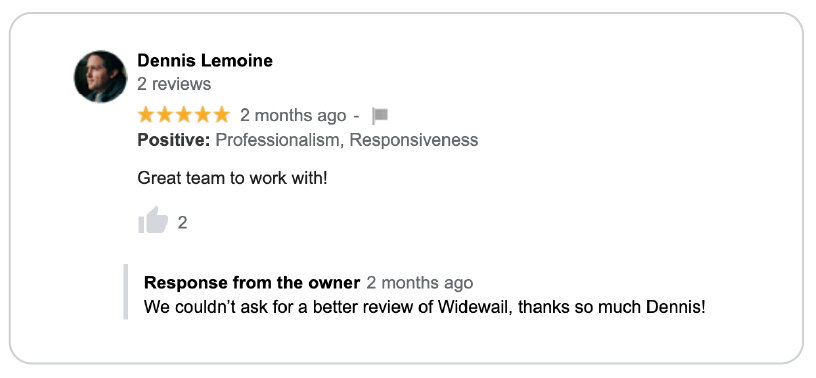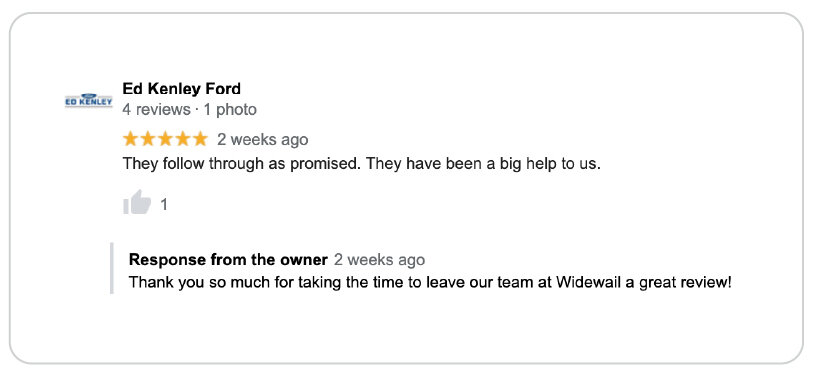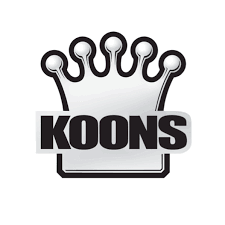 "Prior to partnering with Matt and the team at Widewail, we responded to all negative and positive reviews internally. The resources needed to accomplish this task across all platforms for a group of our size fell short; leaving reviews without response, and our customers' voices unheard.

In fall of 2018 we brought Widewail on board as what I like to refer to as our reputation advocate. Their responses are timely, thoughtful and engaging. When customer issues do arise the Widewail process in getting the appropriate management teams involved to offer a quick response, put the customer at ease, and take the confrontation off-line are seamless.

Having an expert like Matt Murray and Widewail in our corner has allowed my team to focus on other aspects of our digital strategies with the peace of mind that our online reputation is being guarded."
Amy Koons, VP Marketing, Jim Koons Automotive Companies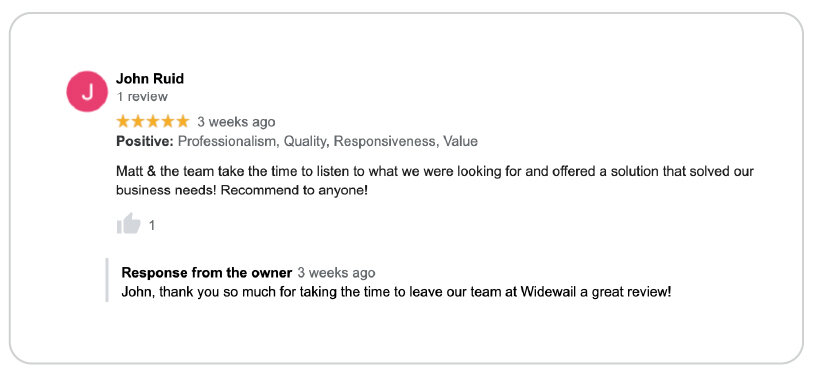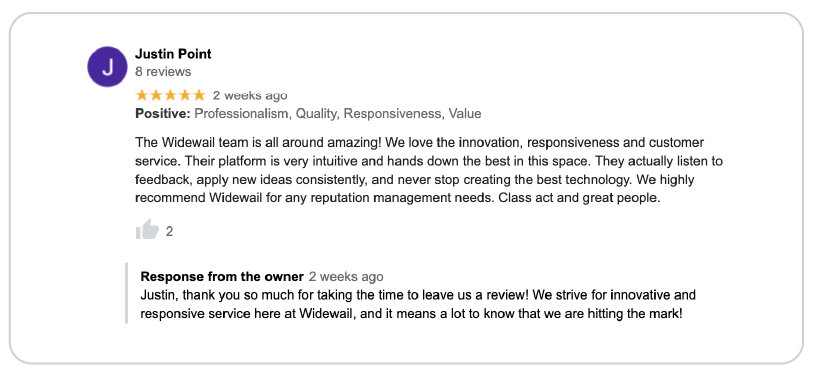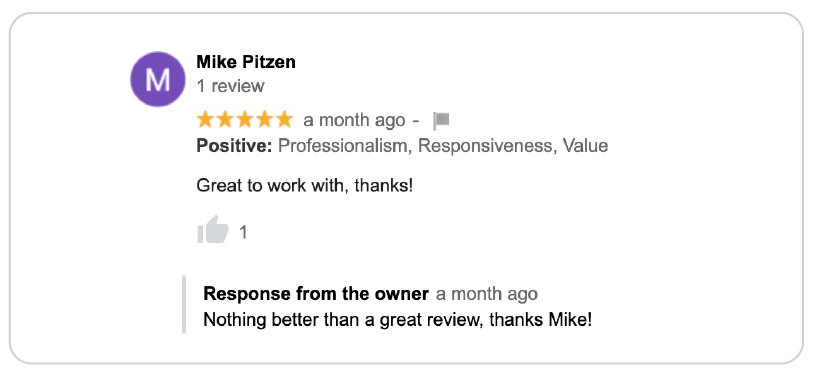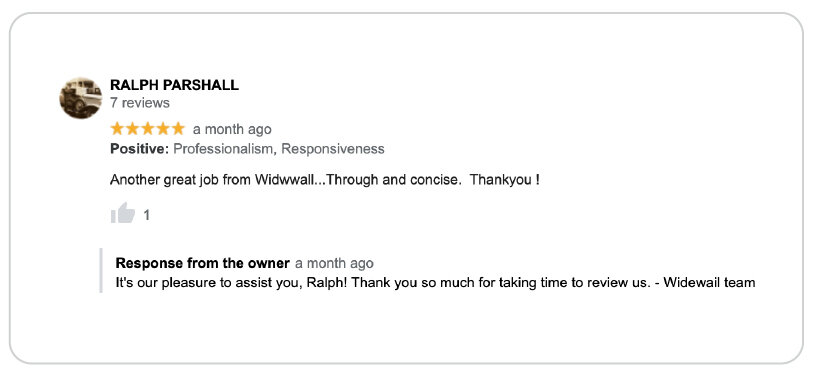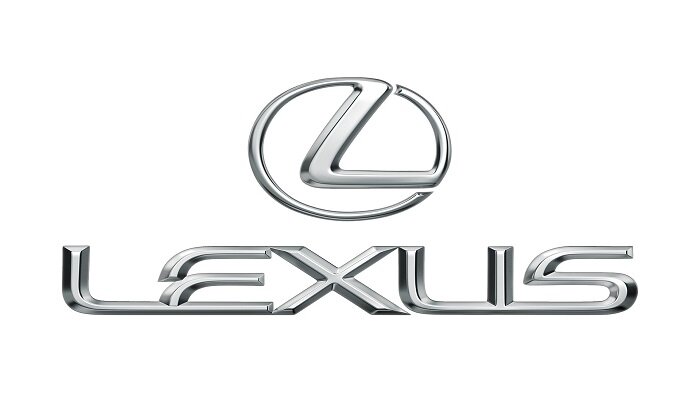 "At Lexus we have always held guest experience as our top priority. Now, more than ever, our customers are interacting with our dealerships online. With thousands of customer interactions happening each day, we need a solution for our dealerships that is of the highest quality, personal, and cost-effective.
Widewail, with its thoughtful approach to engagement management and unique focus on conversational SEO, is the best choice to provide Lexus guests with personalized, impactful online experiences."
David Telfer, National Manager of Digital Marketing, Lexus

"Widewail provides superior service and results. Their services allow your team to focus internally while they manage your online activity & reputation management.
Much more than just a Google review service. If you want to increase your performance look no further than Widewail!"
Justin Point, Co-Founder, Cannonball Digital

"Our relationship with Widewail exemplifies the truest sense of a partnership. We discuss, challenge, test, and work together toward serving our customers.
None of it would be possible without the vision and work of Widewail. They are everything we could ever ask for in a team and product. I can't wait to see what the future holds with their products and our partnership."
Lucas Neiderer, Senior Marketing Manager, Dolan Auto Group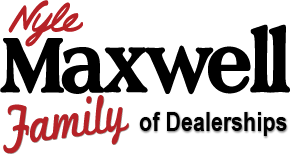 "We partner with Widewail for all 6 of our stores and they are truly a "partner" in our business. They find ways to work with us and growing together has been nothing but amazing!
We previously used a leading provider in this space but our results with Widewail have been more than doubled from our previous results."
Thomas Eggers, Platform Digital Director at Nyle Maxwell Family of Dealerships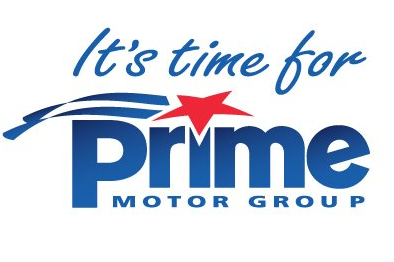 "Founder / CEO Matt Murray is one of few people in the space I consider a true expert, and he's become a trusted advisor.
The Widewail team is dedicated to providing timely top-notch service that is responsive to the customer, professional, and courteous. They enjoy a great reputation among our sales and service leadership.
Highly recommend Widewail for your reputation needs!"
Brian Rosenberg, Vice President of Marketing at Prime Motor Group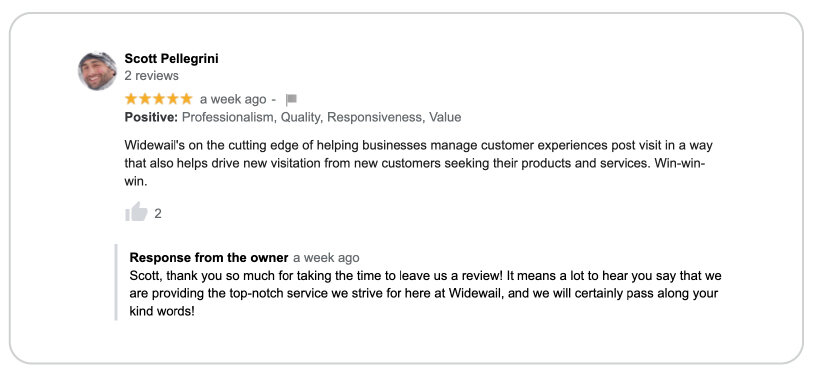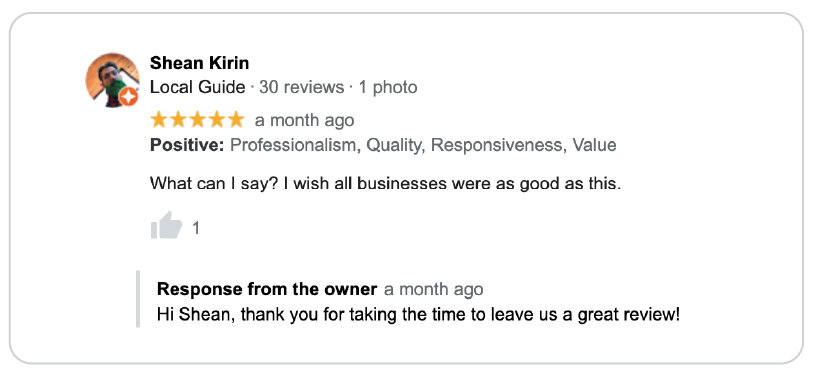 Learn Reputation Management